Explore the Playground
What's more fun than to delight in a great playground?
There is a lot that kids can learn on a playground: communication skills, balance, coordination, and even conquering a fear (you know, when you get to the top of that tall slide or a climbing wall?) Scissortail has one of the best playgrounds in the city. There are many things to do, including a nice climbing structure for everyone to enjoy. Don´t forget the Play Pavilion is also available to host birthday parties, family reunions, picnics, & showers.
Learn more:  https://scissortailpark.org/plan/play-pavilion/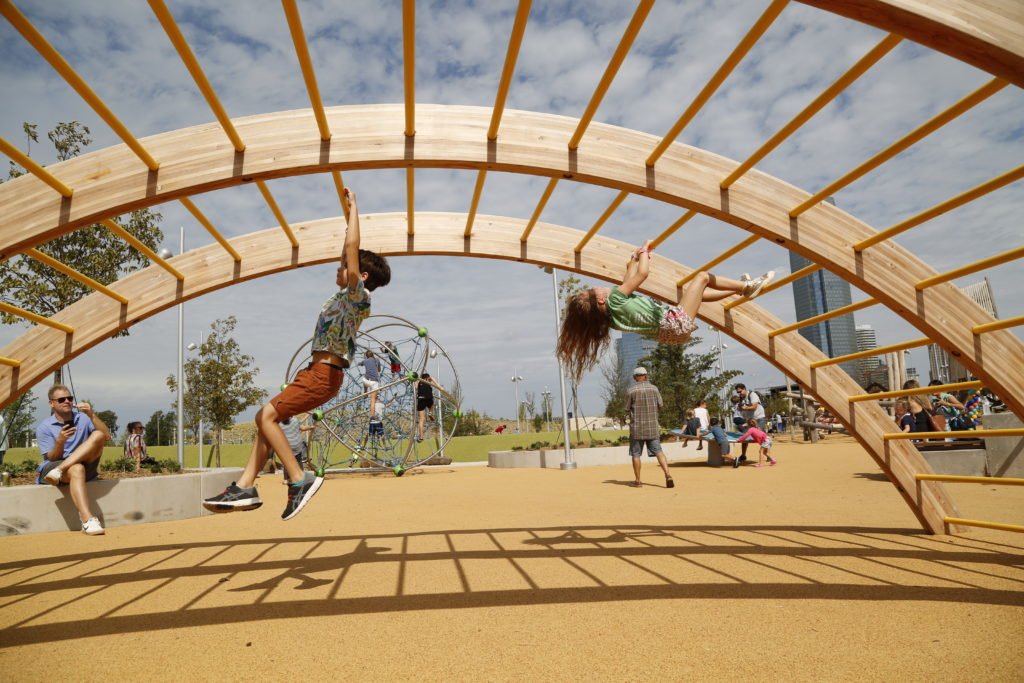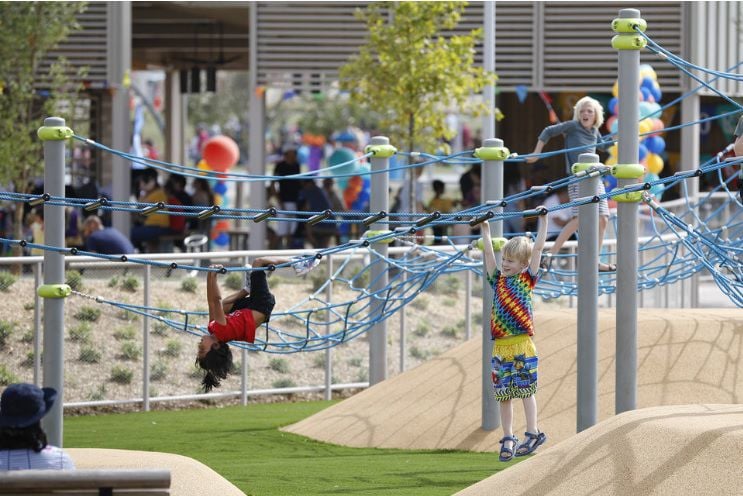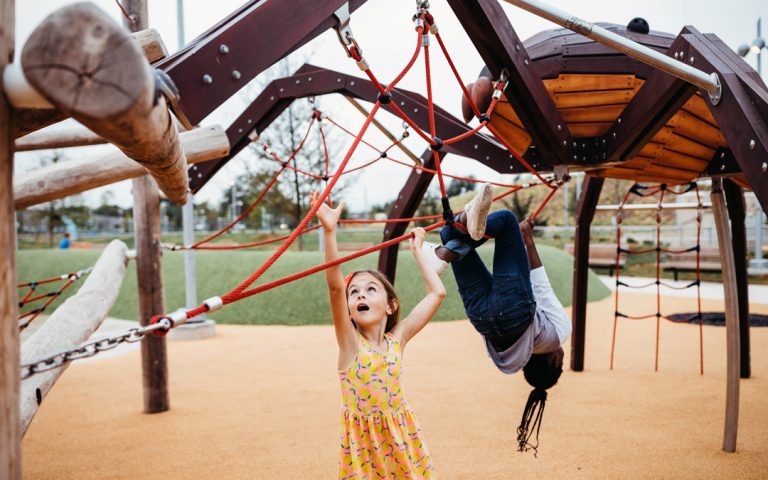 Go Fly a Kite
Flying a kite is serious fun!  Kids can explore the science of kite flying with speed, air, lift, and drag as they get their kite in the air and try to keep it there. Running through a large open area trying to launch your kite into the wind is something everyone should try at least once in their life. Remember that we will host the Oklahoma Wind Festival on April 15, 2023. Grab a kite and join us to celebrate the marvels of wind and motion!
Learn more: https://scissortailpark.org/events/oklahoma-wind-festival-2/
Have a Picnic
One of the most popular park activities that can be done with friends or family is a picnic!  It doesn't have to be fancy or a big deal either. Just grab a blanket and take lunch to the park one afternoon or weekend. You will have so much fun enjoying the Park amenities! If you don't feel like preparing sandwiches at home, check out SPARK and order some delicious burgers, pink fries, & shakes to go.
Walk through the Park´s Trails
Check your park's map, and enjoy the beautiful sights through the Upper or Lower Park.  Here are some Tips: bring a bike, scooter, or skates, or bring your dog to enjoy the walk with you. Another way would be to do a scavenger hunt with your kids! (That will keep them walking & looking for the next item)
Click here to download a free printable nature scavenger hunt:
Observe the Wildlife
Yes!  At Scissortail Park we have a variety of wildlife. You can frequently see birds, geese, ducks, squirrels, turtles, fish, and all kind of bugs. Did you know we have our own apiary? You can watch it from the distance or check about our next "Bees & Beekeeping" presentation by the Park Rangers. 
We have many Park Rangers Programs from spring to winter. Check out our calendar and sign up!
Learn more: https://scissortailpark.org/calendar/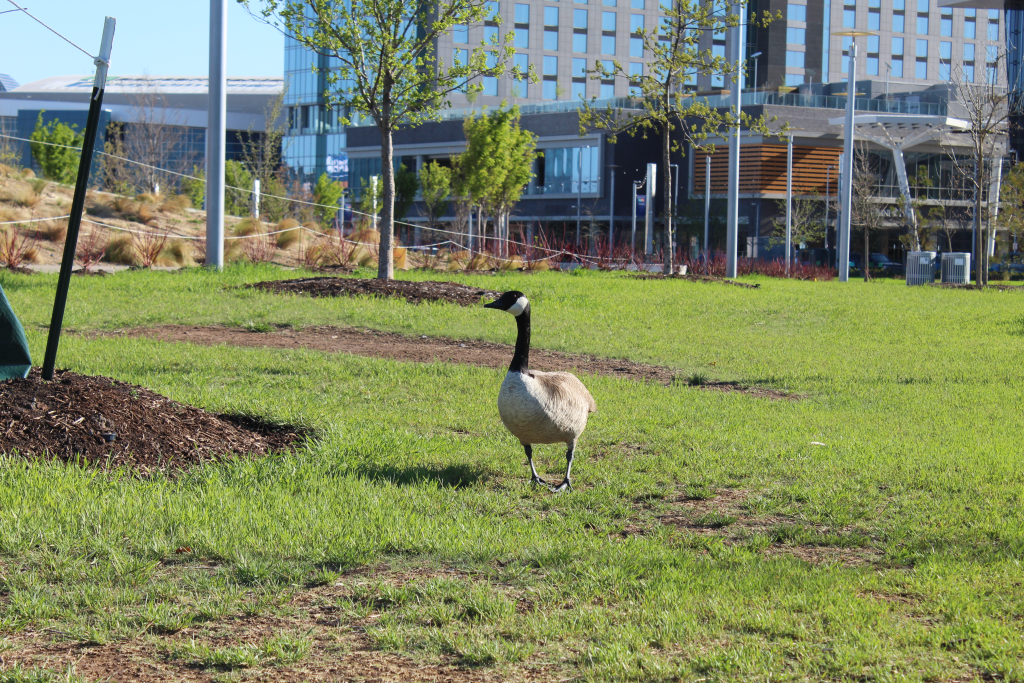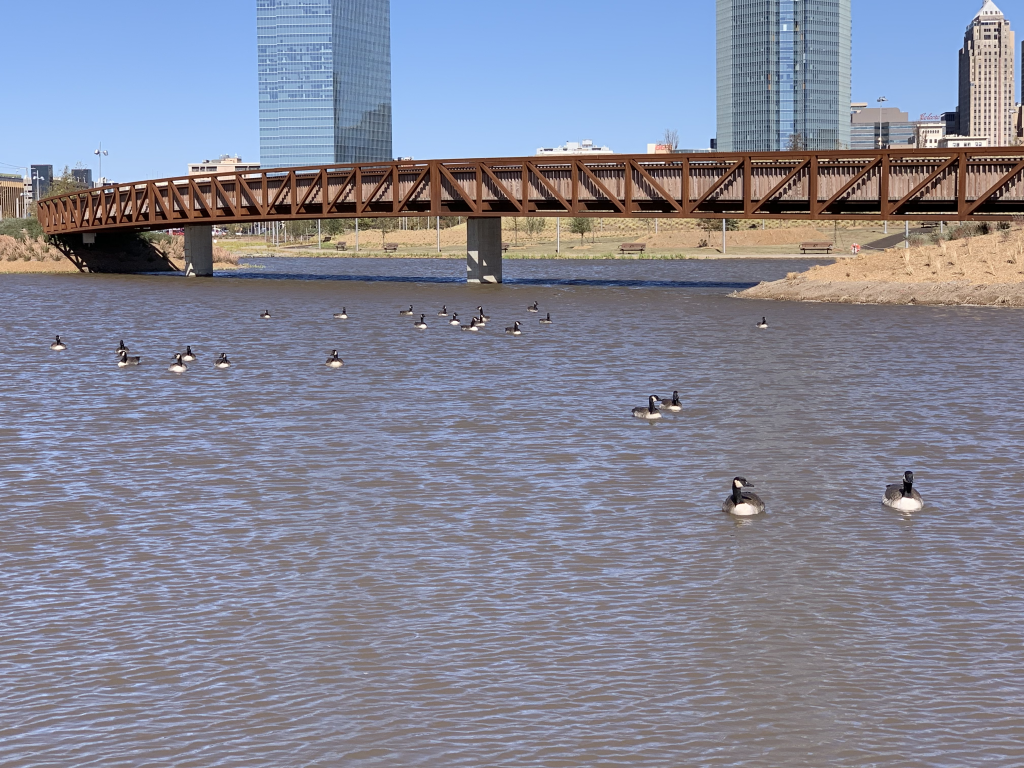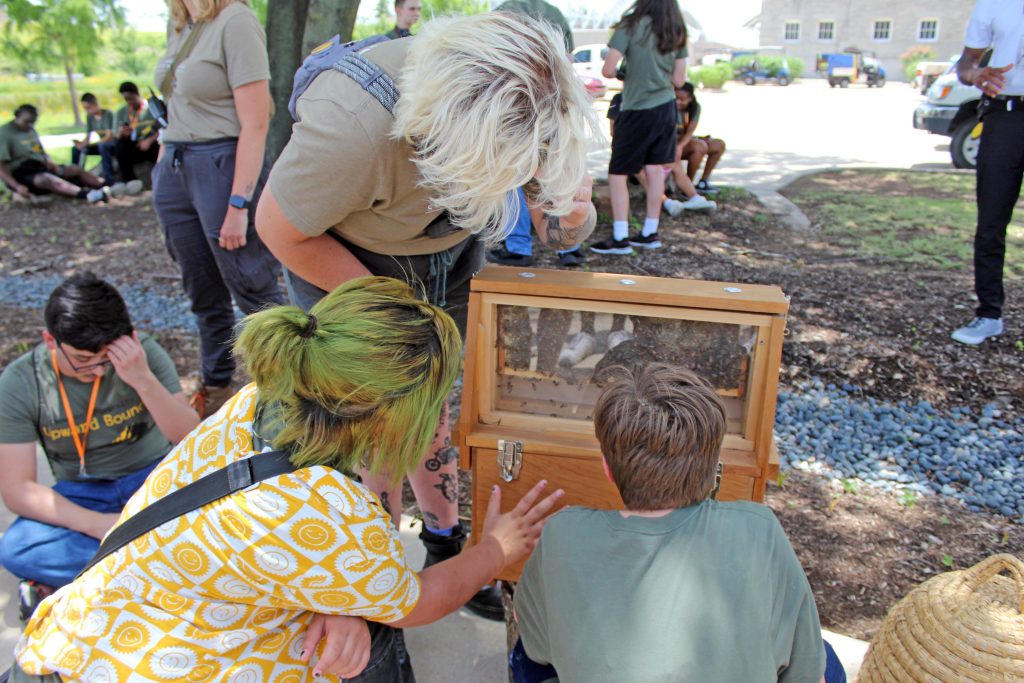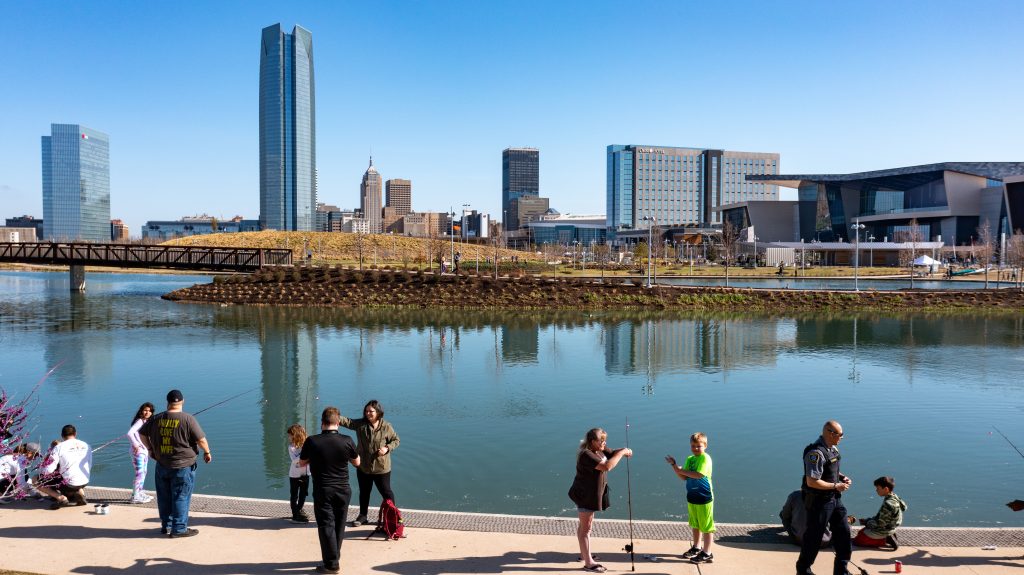 Practice Sports & Play
Many families and kids love to play at our sports courts. At the Lower Park, there is a focus on space for athletic events and pickup sports, with a soccer field, sports pavilion, pickle ball courts, futsal court, and two basketball courts. Do you want to know more about them? 
Click on the following link:
https://scissortailpark.org/get-active-healthier-happier-at-scissortail-park-sports-courts-%ef%bf%bc/
Also, our Sports Pavilion provides a shady spot to enjoy a snack while watching the action on our new Soccer Pitch and also offers sports merchandise for sale to the public like: branded folding chairs, water bottles, pickleball sets, soccer balls, and basketballs.  
Check out the schedule and Concessions Menu at the following link:
https://scissortailpark.org/sports-pavilion/
The Sports Courts are open for free play on a first-come, first-served basis. However, if you are planning to bring a group or want to reserve any of the courts for a family or corporate gathering please check out the prices and fill out the form at the following link and a member of our Rentals Team will contact you as soon as possible: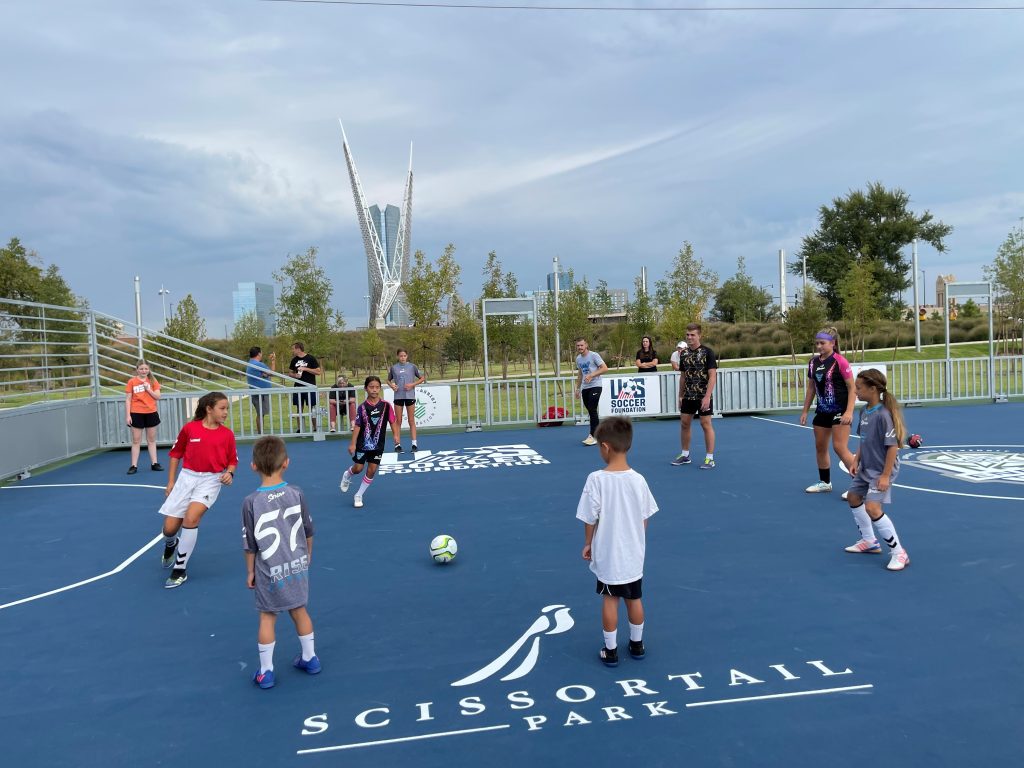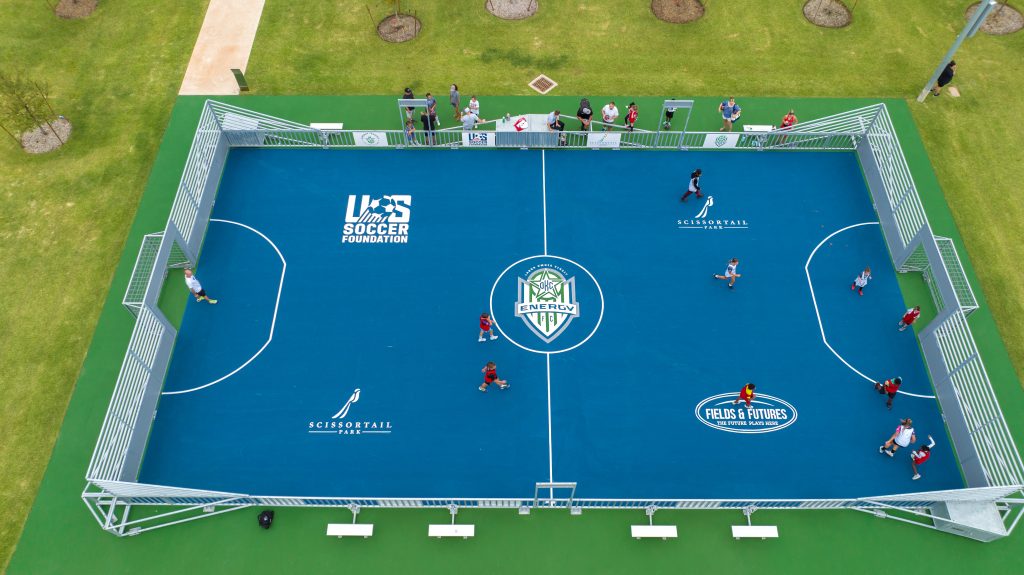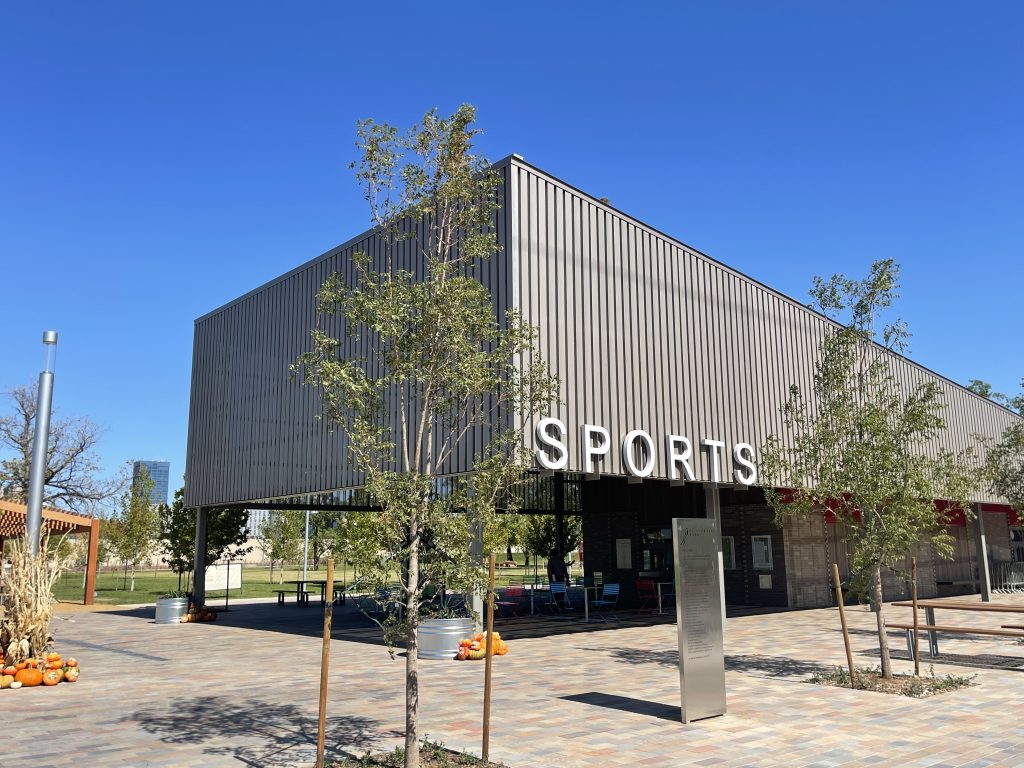 Participate in Water Activities
The Park offers visitors many different types of amenities, including water facilities. While visitors can work up a sweat on the various sports courts, they can cool off at the Scissortail Sprayground and enjoy some of the water attractions at the Boathouse like renting a pedal boat or a kayak.  Remember that Scissortail Park Members get one FREE boat rental per visit!
The Scissortail Boathouse will open in spring and the Sprayground will be open in May.
 Stay tuned in our Social Media to check out the new schedule.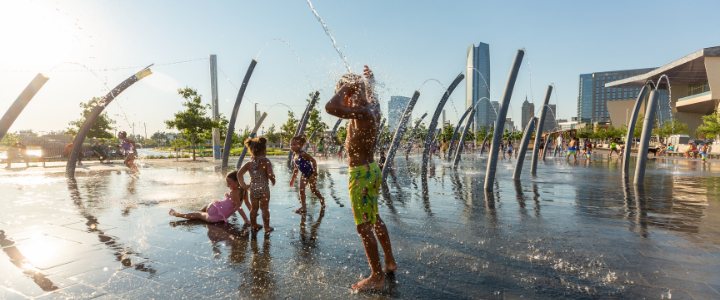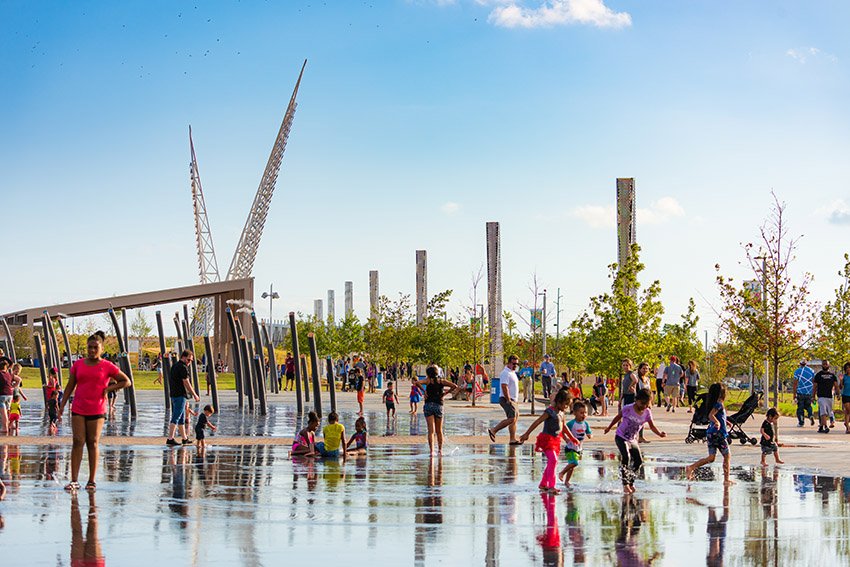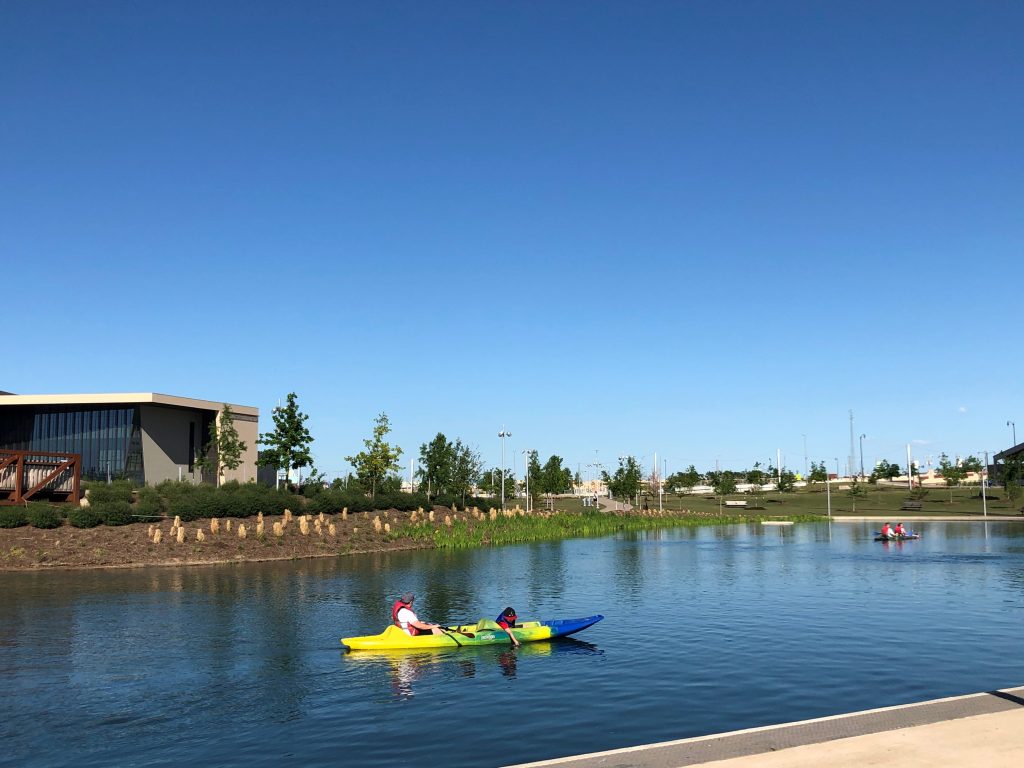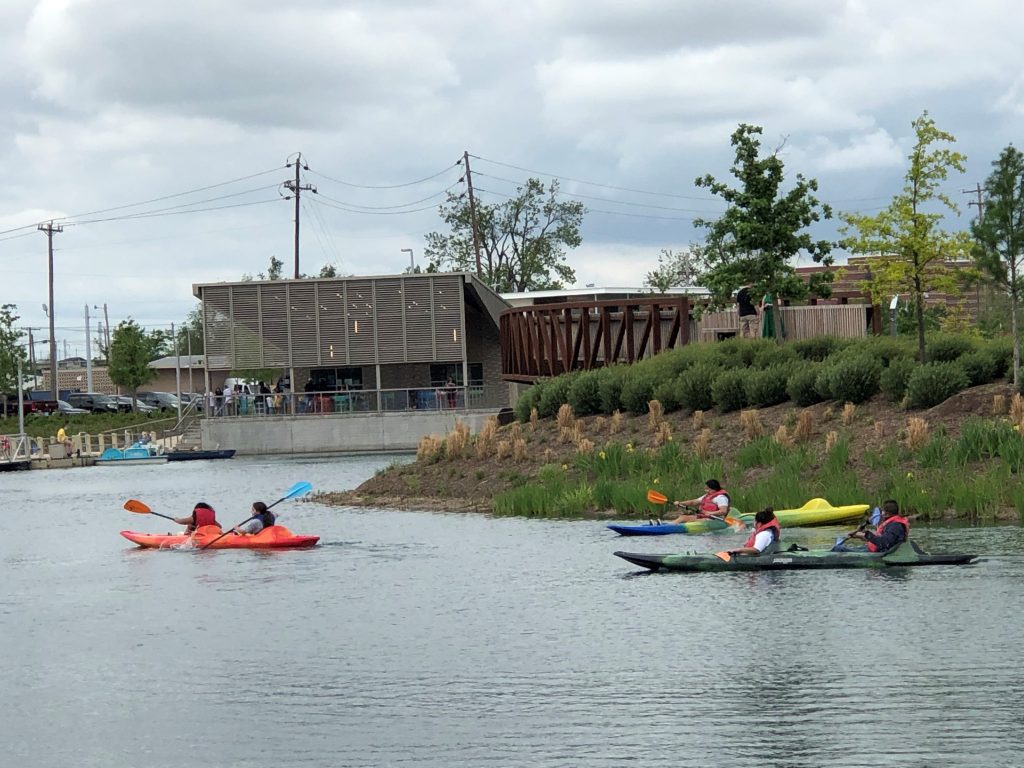 Volunteer
Volunteers make a difference for staff and visitors alike while developing professional skills and connecting with neighbors and nature.
Engage in team-building with your work, school, or church group by volunteering for a special event or project in the Park. Your group will receive a variety of benefits depending on the duration of the event or project.
There are also other opportunities like: Event Volunteers, Horticulture Heroes, or Docent Volunteers.
Please go to https://scissortailpark.galaxydigital.com/  to sign-up and register.  If you are registered on the site, notifications will be sent when new volunteer opportunities are posted.
If you have questions or need help please email volunteer@scissortailpark.org. Or contact Jude Dunford at: jdunford@scissortailpark.org / (405) 493-8301