Scissortail Park is a 70-acre public space created from funds generated by a penny sales tax. The 36-acre Upper Park opened on September 27, 2019. The Park is managed by Scissortail Park Foundation under a lease and management agreement with the Oklahoma City Economic Development Trust. Scissortail Park Foundation is a 501(c)(3) nonprofit organization responsible for raising funds to support the Park through donations, sponsorships and earned revenues. The Park, located south of Myriad Botanical Gardens, continues south close to the shore of the Oklahoma River. Featuring a variety of engaging experiences for visitors including ornamental gardens and woodlands, a 3.7 acre lake, children's playground and water fountains, seasonal roller rink, dog park, picnic grove, restaurant and performance stage and great lawn, the Park has something for everyone.
Jim Tolbert – Chair
Larry Nichols – Vice Chair
Matt Cole – Treasurer
Debora Morey – Deputy Director/Secretary
Maureen Heffernan – Executive Director
Chuck Davis – Chief Financial Officer
Mike Carrier
Councilman David Greenwell
Blair Humphreys
Kim Lowe
Steve Mason
Mike Mize
Claudia San Pedro
James A. Pickel
Kathy Williams
Scissortail Park Foundation Mission
The Scissortail Park Foundation is an independent not-for-profit organization that encourages and supports charitable giving for the benefit of Scissortail Park by aligning donor passion and generosity to advance Scissortail Park priorities. The Foundation aspires to enhance the quality and sustain the legacy of Scissortail Park For Everyone.
Park Ranger Lieutenant
Laura Eckart
Park Ranger Sergeant – Safety Specialist
Jordyn Mackey
Park Ranger
Mark Cunningham
Horticulturist
Katie Holland
Horticultural Groundskeeper
Colton Broadway
Horticulturist
Deborah Blackburn
Horticultural Groundskeeper
Blake Borden
Project Manager
Craig Taylor
Facilities Maintenance & Support
Kyle Daugherty
Facilities Trade Mechanic
Michael Turner
Facilities Trade Mechanic
Robert Martin
Water Systems Specialist
Toby Bateman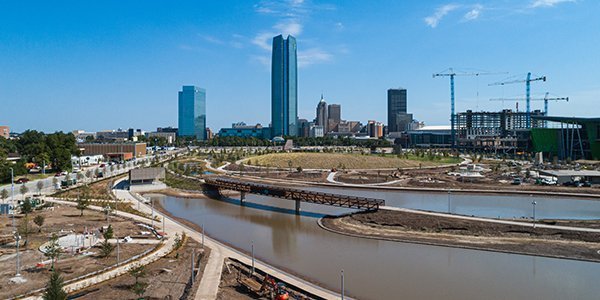 MAPS 3 is a $777 million capital improvement program that was approved by Oklahoma City voters December 8, 2009. As a one-cent, limited term sales tax, MAPS 3 pays for debt-free projects that improve our quality of life. These projects included Scissortail Park, Oklahoma City Streetcar, Convention Center, Riversport Rapids, Bennett Event Center at the Oklahoma State Fairgrounds, senior health, and wellness centers, trails, sidewalks and more.
A groundbreaking ceremony was held for the Upper Park in June 2017. One year later the logo and brand for The Park was revealed. Created by local firm Staplegun, the logo represents a stylized outline of the scissortail flycatcher, as well as this brand promise: Scissortail Park is an enduring civic treasure that brings Oklahoma's natural beauty to life in a safe, welcoming and playful environment that encourages community gathering, stewardship, culture and education for neighbors, visitors and future generations.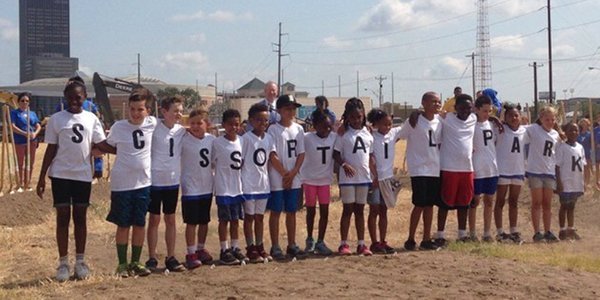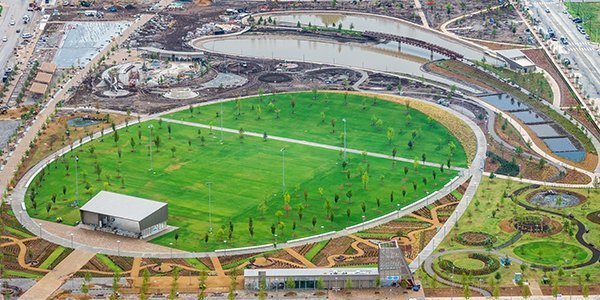 The 70-acre, $132 million Scissortail Park, designed by internationally acclaimed landscape architecture firm Hargreaves Associates, links the heart of the city to the riverfront, long aspired to and set forth in the city's "Core to Shore" plan. The north 36-acre Park design features the Love's Travel Stops Stage and Great Lawn outdoor performance venue, a lake with pedal boats, urban gardens with a café, recreational facilities, children's play areas, a civic scaled interactive fountain and multiple walking/jogging paths, all set within regionally specific native woodland and prairie landscapes. The Boathouse, Stage, Spark Cafe' (opening 2020) and Pavilions by Butzer Architects recall the vernacular architecture of the settlements that dotted the Oklahoma plains. The Promenade with unique art lighting by Jamie Carpenter links the downtown end of The Park across Interstate 40 via the pedestrian Skydance Bridge through the Lower Park and near the river. The 34-acre Lower Park will feature soccer fields, basketball and pickleball courts, a demonstration kitchen, as well as an outdoor performance venue.
Hargreaves Associates has been at the forefront of landscape architecture and planning for more than 30 years and is globally renowned for the transformation of neglected urban sites, waterfronts and campuses into memorable places that have become icons for their cities. The firm has won more than 100 national and international awards and is the 2016 winner of the Cooper Hewitt National Design Award and the Rosa Barba International Landscape Prize. Their work focuses on producing memorable landscapes for a wide range of urban design, waterfront, public parks, academic, corporate, institutional, and residential projects. Examples include the 274-acre Parklands for London's 2012 Olympics, Crissy Field in San Francisco, and Louisville's Waterfront Park.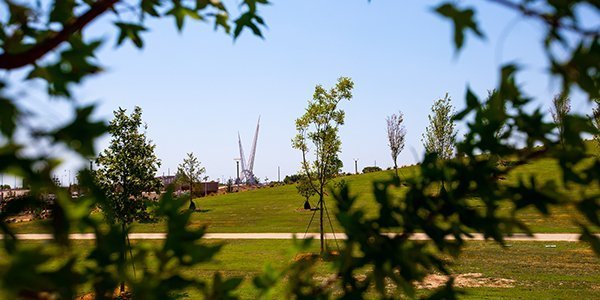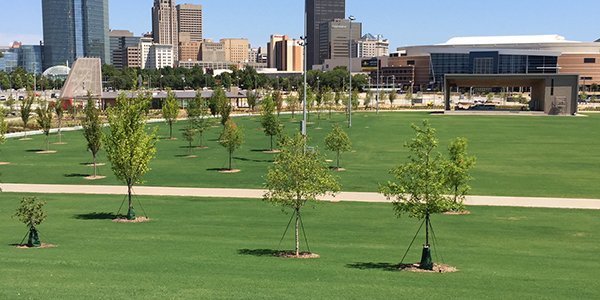 The Park is managed by Scissortail Park Foundation under a lease and management agreement with the Oklahoma City Economic Development Trust. Scissortail Park Foundation is a 501(c)(3) nonprofit organization responsible for raising funds to support The Park through donations, sponsorships, and earned revenues.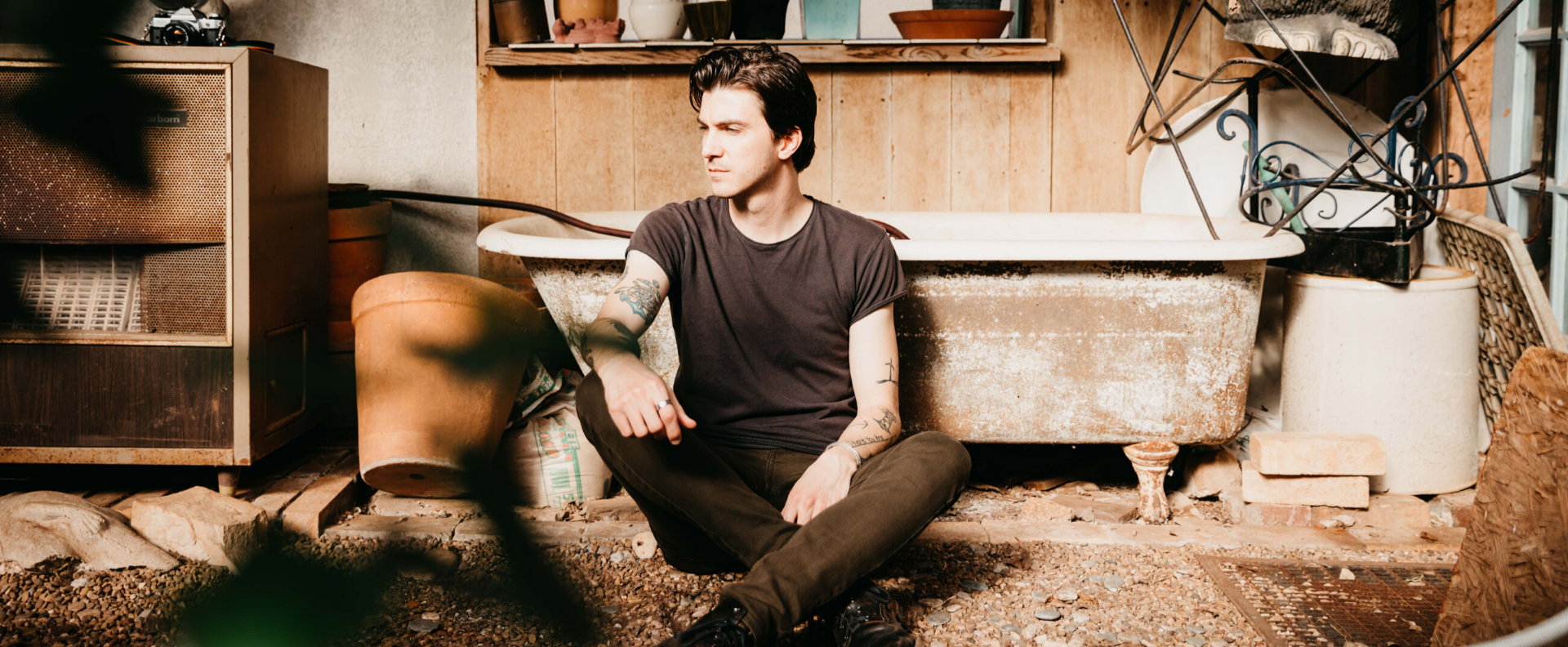 Hotel Nights featuring Chase Kerby second Scissortail Streams act We hope you enjoyed last week's inaugural Scissortail Streams performance by…