Become a Member

Scissortail Park was created through MAPS 3, a penny tax, to improve the quality of life in Oklahoma City For Everyone.
Scissortail Park is dedicated to bringing our community together and celebrating the beauty of Oklahoma's natural heritage through a variety of engaging experiences and amenities within 70 urban acres.
If you share in this vision, become a member of Scissortail Park today! Be a part of our community committed to growing and sustaining Scissortail, for generations to come.
Scissortail Park members receive exclusive benefits including discounts on park activities, access to member-only programs, preferred seating or presale for select events, benefits from our community partners and other promotions.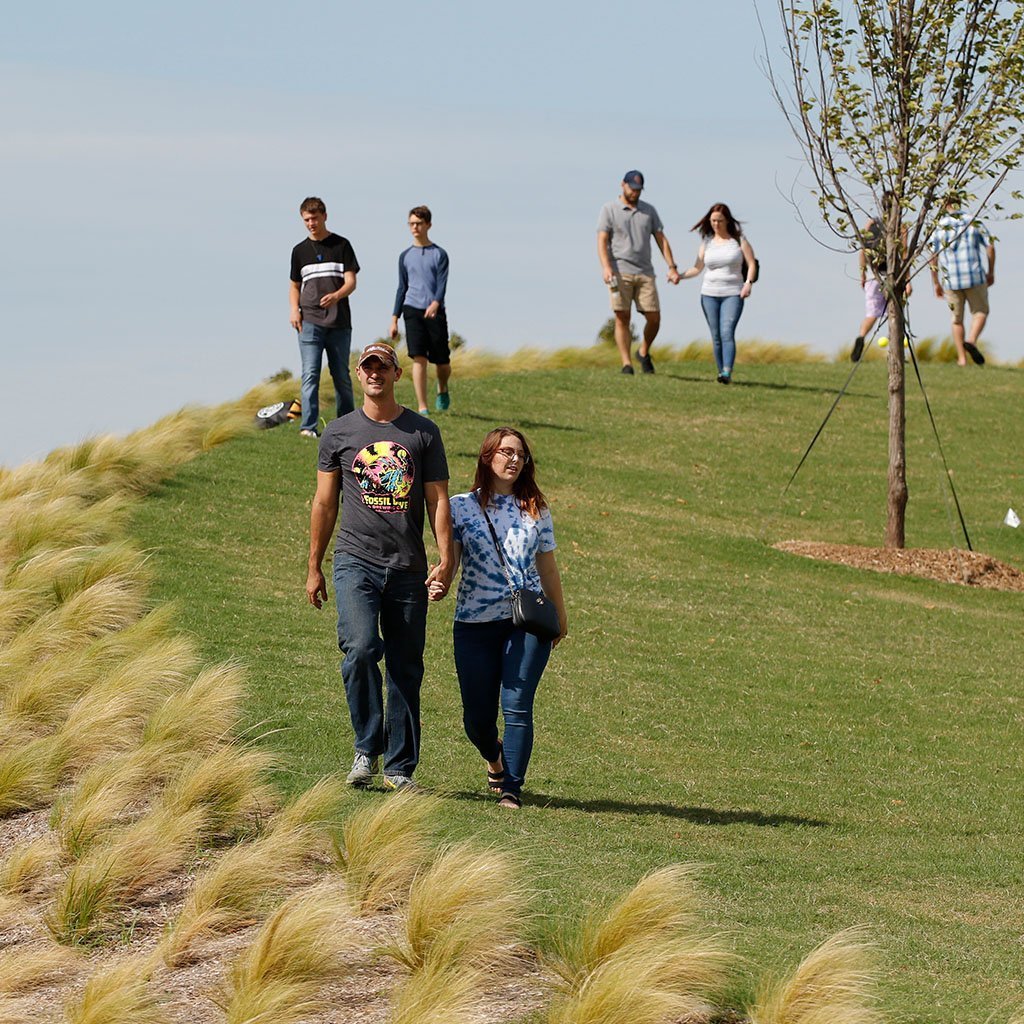 Park Benefits
One free pedal boat, kayak or canoe rental per visit
($12 regular price)
Free admission to the Sky Rink at Scissortail Park
(skates included)
10% off The Perch cafe at the Scissortail Boathouse
Access to member only events, programs, and previews
Scissortail Park member sticker
20% of Scissortail Park branded merchandise
Subscription to Scissortail Park's Tailwinds Magazine
Subscription to Scissortail Park member e-newsletter
Community Benefits
Discount on Devon Ice Skating Rink admission at Myriad Botanical Gardens
Buy one adult ticket get a child's ticket free at Factory Obscura
$1 off the $10 day pass at the Wheeler District Ferris Wheel
Buy one taco get the second 50% off at Social Capital OKC
10% discount at Ride OKC for bike tours
One free kayak ride at Riversport OKC
Free dessert with purchase of a meal at Florence's Restaurant
15% discount at Lively Beerworks
50% off OKC Streetcar day passes from Embark
20% off any purchase at Public Coffee located at Scissortail Park
Founding Membership Levels (100% Tax Deductible)
$40 Individual Membership for 1 adult ($50 regular price)


$50 Dual Membership for 2 adults OR 1 adult & 1 child ($75 regular price)


$75 Family Membership for up to 2 adults & up to 4 children ($100 regular price)
Contact Mati White at mwhite@scissortailpark.org or 405-493-8305 for more information about becoming a member or a member partner.