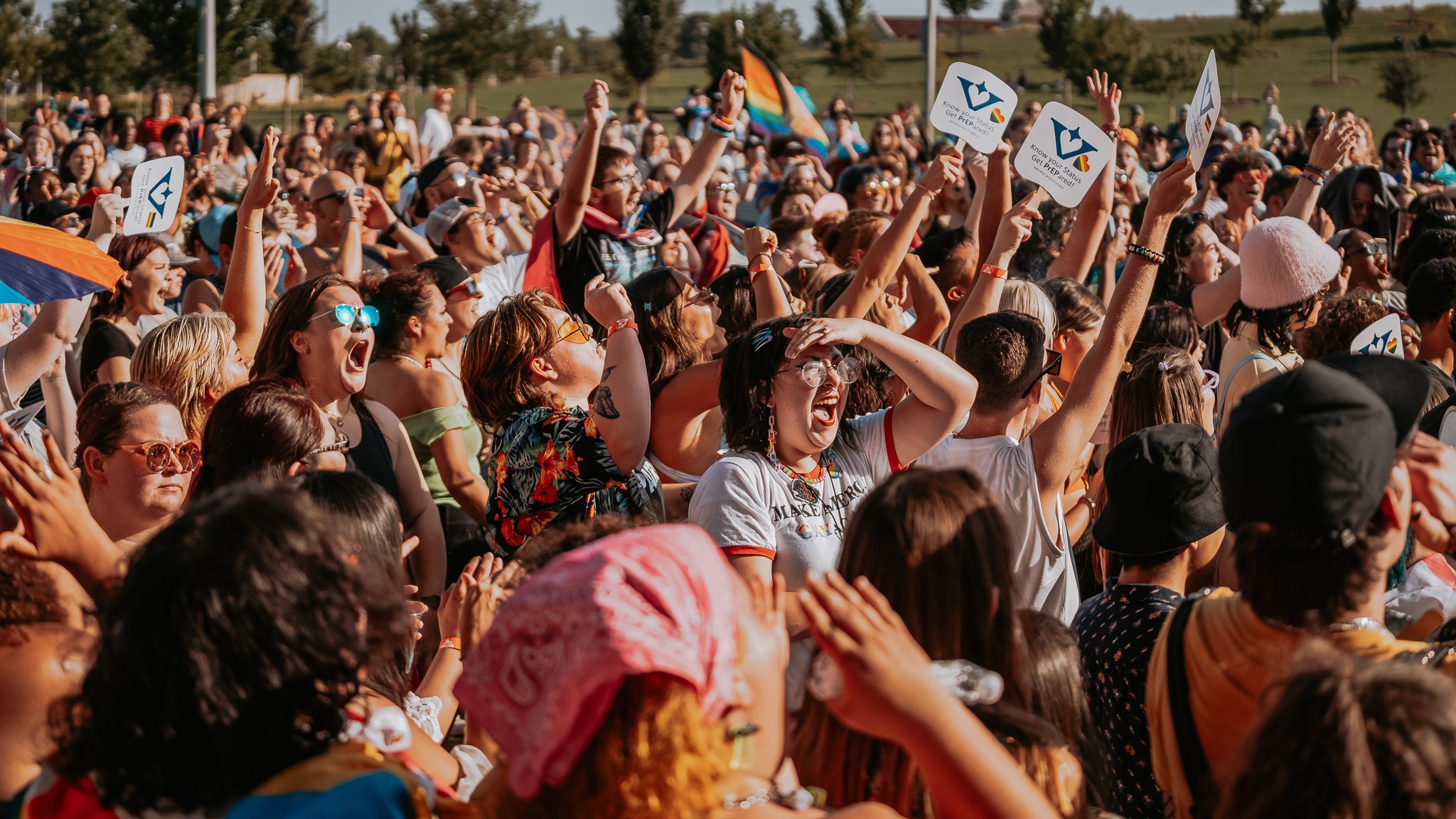 2023 OKC PrideFest
The Oklahoma City Pride Alliance will be hosting its annual festival June 23rd-25th in Downtown Oklahoma City at Scissortail Park. This will be the third time the organization has hosted the 2SLGBTQIA+ event in Downtown Oklahoma City.
For more information and updates visit: OKCPRIDEALLIANCE.ORG
KNOW BEFORE YOU GO
OKC Pride Alliance PrideFest 2023|
Friday, June 23 | 4-11pm
Saturday, June 24 | 9am-11pm
Sunday, June 25 | 11am-4pm
Parade Starts 11am
FREE & open to the public.
Visit okcpridealliance.org/pridefest2023 for complete schedule of activities throughout the Park.
FARMERS MARKET
Farmers Market at Scissortail Park will be open from 9am–1pm on Saturday, June 24.
Free parking for the market is available only from 7am-2pm in the lot directly behind the streetcar stop. Enter at SW 2nd & Thunder Dr. If spaces are available in the other lots to the north & west of our designated area, parking fees will apply. Please follow payment instructions at the lots.
PRIDE PARADE
Sunday, June 25 | 11am
New route begins on S. Walker Ave. at Robert S. Kerr. Travels south on Walker to OKC Boulevard.
The parade ends at OKC Boulevard & S. Robinson Ave.
ROAD CLOSURES
Roads closed during the parade on Sunday:
S. Walker Ave. from Robert S. Kerr to OKC Boulevard (north/south)
OKC Boulevard from S. Walker Ave. to S. Robinson Ave. (east/west)
PARKING
Please check parkingokc.com/parking for downtown parking options.
Limited free parking, as well as accessible spaces, are available surrounding the Park.
STREETCAR
Park anywhere along the OKC Streetcar line & hop off at the Scissortail Park stop on OKC Boulevard. Find hours, routes, & more info at okcstreetcar.com
BEVERAGES & DINING OPTIONS
SPARK & food trucks along S. Robinson – scissortailpark.org/foodtrucks
Beverages & snacks are available at the Boathouse & Sports Pavilion in Lower Park.
Free water stations set up throughout the Park.
RESTROOMS
Portable restrooms:
On the Promenade/S. Robinson Ave.
At S. Hudson Ave. near SW 4th St.
Public restrooms:
Boathouse, Event Pavilion, Play Pavilion, Love's Travel Stops Stage, Sports Pavilion, & Hill Pavilion.
HEAT ADVISORY
We strongly recommend staying hydrated during the festivities for your safety, & suggest leaving your furry friends at home during extreme temperatures.
FIRST AID/GUEST SERVICES
Pride Headquarters' tent is located on the Love's Travel Stops Great Lawn.
For additional festival info, visit – okcpridealliance.org/pridefest2023