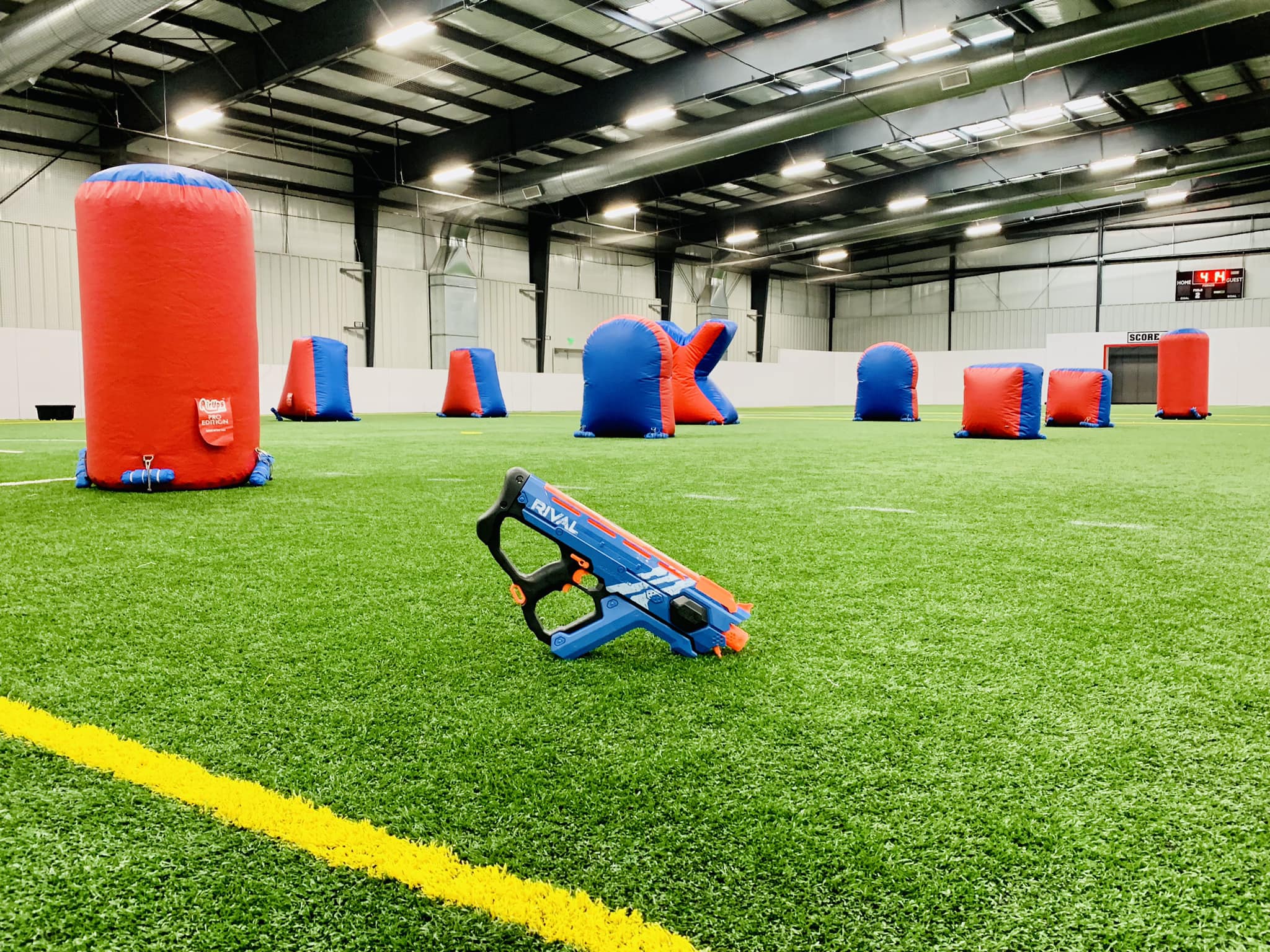 Arena51 Back-to-School Nerf War
Saturday, August 5 | 6 – 8pm
Soccer Field, Lower Park
Please sign a one-time waiver before ticket purchase below.
Arena51 is having the biggest nerf war in OKC and also a free festival with lots of vendors!
Festival
— Free
— Family friendly activities at every booth
— Send your kids to play nerf war while you look around and shop
— Spectating the nerf war is free
–Raffle: Must be present to enter raffle! Some prizes include tickets to see Nitro Circus, Arena51 nerf battle Private Party Package, and more
— Vendors:
CornerStone Occasions – Free Bounce Houses!
G's Fade and Play – Free Haircuts for kids!
SweetArt – Free Face painting!
Fire Dept and EMSA – "Touch-a-Truck"
Came's Tacos y Mas
Heavenly Kernels – Popcorn
Rikas Botanas
Acts29 Solar and Electric
Celebration Station
Jorge's Hats and Boots
KidStrong Oklahoma
Metropolitan Library
Metro Family Magazine
Paycom Center
Priscila Venzor Photography
Visit Shawnee
Nerf War
— Adults and children 6 years and older
— 48 inflatable paintball bunkers on a football field size nerf arena
— $25 until August 4 | $30 August 5 on site
— Tickets are for the 2hrs that we'll be there! Discounted Tickets available on Arena51 webpage only
— 2 hours of Nerf Battle Fun! You'll be separated into teams, or you can play on the same team as your friends or family. Participants will be playing Battle Royale, Capture the Flag, Last Man Standing, and More!
— You'll be provided with safety glasses, team vest, unlimited Rival ammo, and a single shooter Rival blaster. You can bring your own nerf gun, but if it isn't a Rival you'll need to bring your own ammo. Upgrades are available on the Arena51 website or on site, but hurry, the popular ones get sold out.
— Participants or guardian of participants must sign a one time WAIVER here  www.Arena51fun.com/waiver
–Contact information:
(405) 492-7244 | Arena51fun@gmail.com facebook.com/arena51fun
This event is produced by Arena51.