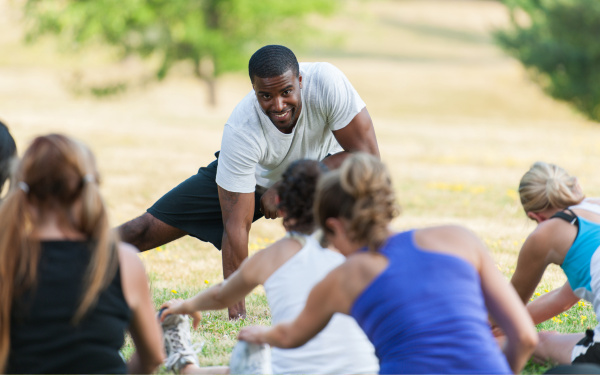 FREE HIIT Class
HIIT, High-intensity Interval Training Class
Led by YMCA trainers
Wednesdays | 6-7pm
Soccer Field, Lower Park
Our HIIT (High-intensity Interval Training) Class scheduled for tonight OCTOBER 25 at 6pm has been CANCELED due to the inclement weather.
FREE High-intensity Interval Training (HIIT) is a type of interval training exercise. It incorporates several rounds that alternate between several minutes of high intensity movements to significantly increase the heart rate to at least 80% of one's maximum heart rate, followed by short periods of lower intensity movements.
These classes are FREE thanks to our Move Your ScissorTAIL sponsors.
Special thanks to Oklahoma City Community Foundation OKCGetsFit, OU Stephenson Cancer Center, Mercy, SSM Health St. Anthony Hospital, First United Bank, Integris Health Community Giving Fund.