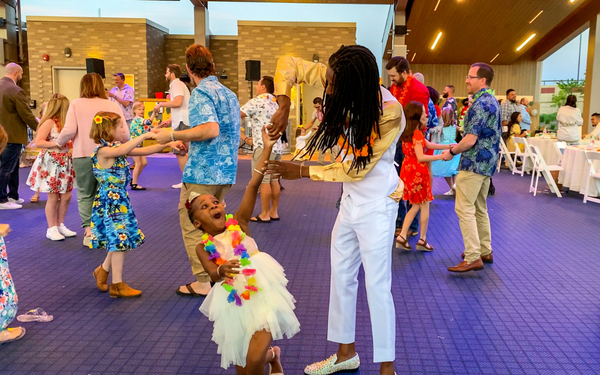 OKC Parks and Recreation Daddy Daughter Dance
OKC Parks and Recreation Daddy Daughter Dance
Saturday, April 22
Scissortail Park Sky Rink, Upper Park
OKC Parks and Recreation's 9th Annual Daddy Daughter Dance will be held at Scissortail Park's Sky Rink in three separate afternoon and evening sessions: 2:30-4pm, 5-6:30pm, and 7:30-9pm.
This year's "You Are My Sunshine" themed dance will include catering, refreshments, a DJ, photo booth, cotton candy, horse-drawn carriage rides, and a craft. There is no better place for dads and daughters to celebrate this year!
*Rainout date: Saturday, May 13, 2023

Ages: All ages
Cost: $45/couple
$15/additional child

Session 1 – 2:30-4pm
Session 2 – 5-6:30pm
Session 3 – 7:30-9pm
Purchase tickets – https://parks.okc.gov/Web/emc00/PublicSignIn.aspx?&SessionID=fc5fd6famfd5fh6eilfek&Lang=*
This event is produced by OKC Parks and Recreation.