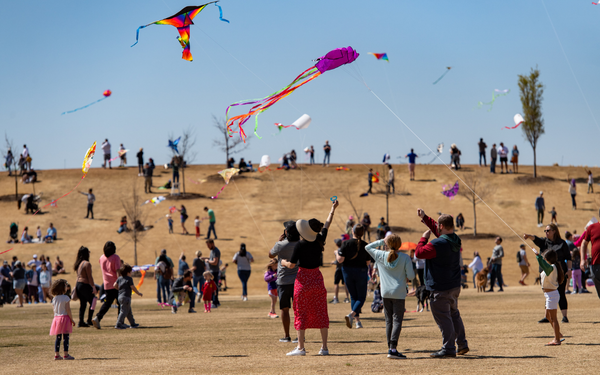 Oklahoma Wind Festival
Saturday, April 15 | 10am – 2pm
Love's Travel Stops Great Lawn
Windy days create great energy to power kites, paper airplanes, pinwheels, wind chimes, sailboats, and more!
Join us to celebrate the marvels of wind and motion, compliments of Mother Nature.
This event is free and open to the public.
The first 100 people to check in will receive a complimentary kite.
Interested in sponsoring this event? Visit HERE for more information.