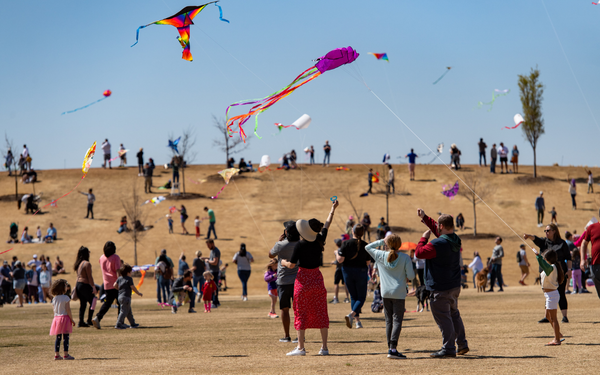 Oklahoma Wind Festival
Saturday, April 15 | 10am – 2pm
Love's Travel Stops Great Lawn
Windy days create great energy to power kites, paper airplanes, pinwheels, wind chimes, and more!
Join us to celebrate the marvels of wind and motion, compliments of Mother Nature.
We'll be flying kites and other wind-powered devices, learning about different energy sources and meteorology, plus hosting STEM-related activities to join in on.
Don't miss our Park Ranger Sing-a-Long from 12:30-1:30pm!
This event is free and open to the public.
The first 100 people to check in will receive a complimentary kite.
Special thanks to our sponsors for helping this event take flight!
Griffin Media
Downtown Oklahoma City Partnership
Tinker Federal Credit Union
Ben Freeman | EightTwenty Solar Energy
First Liberty Bank
Frist United Bank
Fitzsimmons Architects
Wallace Design Collective
Interested in sponsoring this event? Visit HERE for more information.