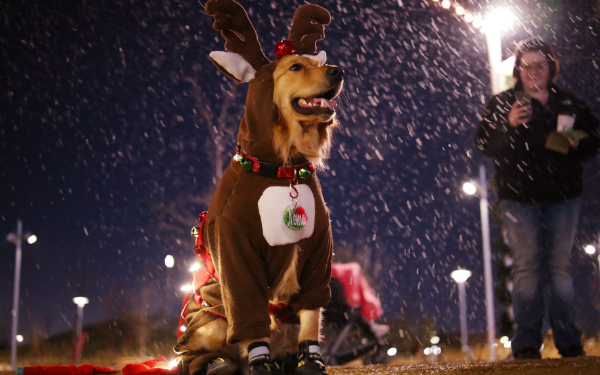 Puppy Prance Parade & Costume Contest
Saturday, December 4 | 1pm
Bring your pup to join in the "Puppies under One Year" or "Adult Pups" division, and be ready to strut your stuff for the chance to win some great prizes!
Pups will receive a goody bag when checking in at the Love's Travel Stops Stage & Great Lawn. (while supplies last.)
Prizes in each division will be awarded for Best Matching Outfits (pup and person/people), Most Festive and Puppy Prance People's Choice.
Contestants will be judged on costume creativity, originality, detail and presentation.