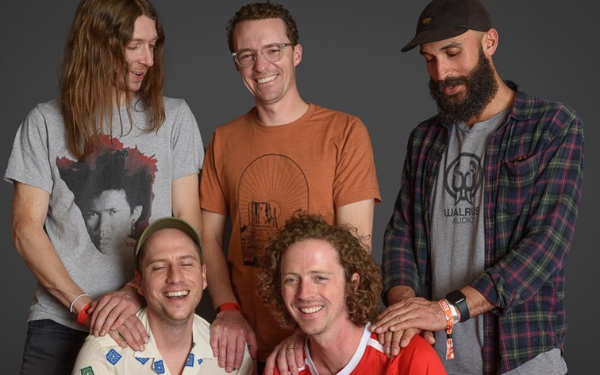 Scissortail Park Concerts – Husbands
Husbands
with Computer Girl and Chelsea Days
Friday, August 19 | 8pm
Love's Travel Stops Stage and Great Lawn
Husbands is a landlocked beach pop band that sidequests Krautrock, garage rock, and tropicalia. The Oklahoma City band also dabbles in no wave and nineties-inspired pop, recommended if you like anything from Fleetwood Mac to MGMT, Beach House to the Beach Boys.
Lyrically, songwriters Danny Davis and Wil Norton tackle what it means to be punk while working a nine-to-five and trying to find Zen in an anxious world.
Scissortail Park Concerts 2022 presented by American Fidelity are supported by First Fidelity Bank, Ad Astra Foundation, Richard and Glenna Tanenbaum, Heartland, Omni Oklahoma City Hotel, Oklahoma Shirt Company, Insurica, BancFirst, Flight Agency, and Downtown Oklahoma City Partnership.