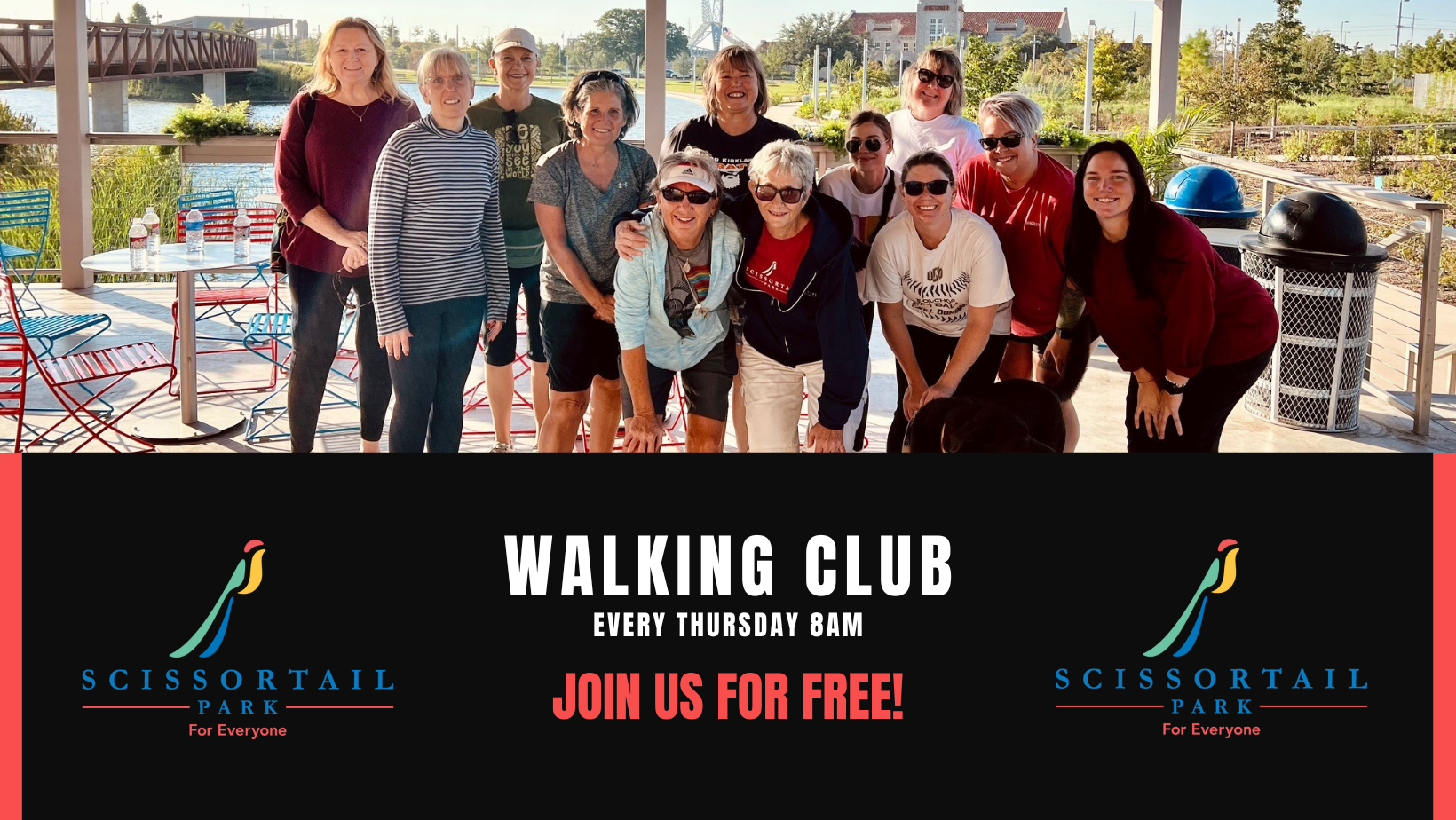 Scissortail Park Walking Club
Please join fellow walkers every Thursday (weather permitting) at the West Side of Union Station which is located at the south end of Scissortail Park at 7:50 am, and start stretching and walking at 8 am. We will walk for about 30 minutes. Union Station address is 300 SW 7th Street, OKC.
Enjoy a scenic morning stroll through the Park. Open to all walkers, including dogs on leashes. Participants walk at their own pace.
We are an urban park and the city controls our parking situation. Paid parking is enforced Mon-Fri 8am-6pm. You can either get the OKC Parking App (https://parkingokc.com/app ) or look for a meter. Meters accept card payments and change.
Can't wait to see you!
Move your ScissorTAIL sponsored by:
U Stephenson Cancer Center
Mercy
SSM Health St. Anthony´s
First United Bank
Integris Health Community Giving Fund