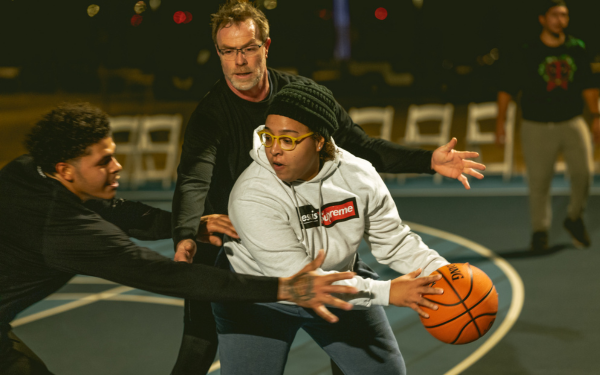 Scissortail Sports – Summer Slam 3v3 Basketball Tournament
Friday, July 7 | 6:30-9pm
Thunder Community Court presented by Devon Energy
Basketball courts, Lower Park
Join us for our first SCISSORTAIL SPORTS Summer Slam Tournament!
Gather your team of 3 to 5 players for a chance to win cash prizes!
Team registration fee: $75 per team
Minimum of 3 players/Maximum of 5 players (to allow for substitutions)
Minimum age: 15 years old

Register here – https://forms.office.com/r/1brnBNJd37
Deadline to register: 12pm on Friday, July 7.
All of the games will utilize a half-court format while the championship game will be played in a full-court format. Each game will be single elimination and will consist of four 5-minute quarters and allow for a 5-minute half-time.

The winning team of the tournament will be awarded a $120 gift card to SPARK at Scissortail Park!
The 2nd place team will win a $60 gift card to SPARK!
We encourage that those under the age of 18 are accompanied by a parent or guardian to ensure the safety of those who are participating.

For questions or additional information, please contact mturrubiartes@scissortailpark.org.

We look forward to seeing you and the talent you bring!