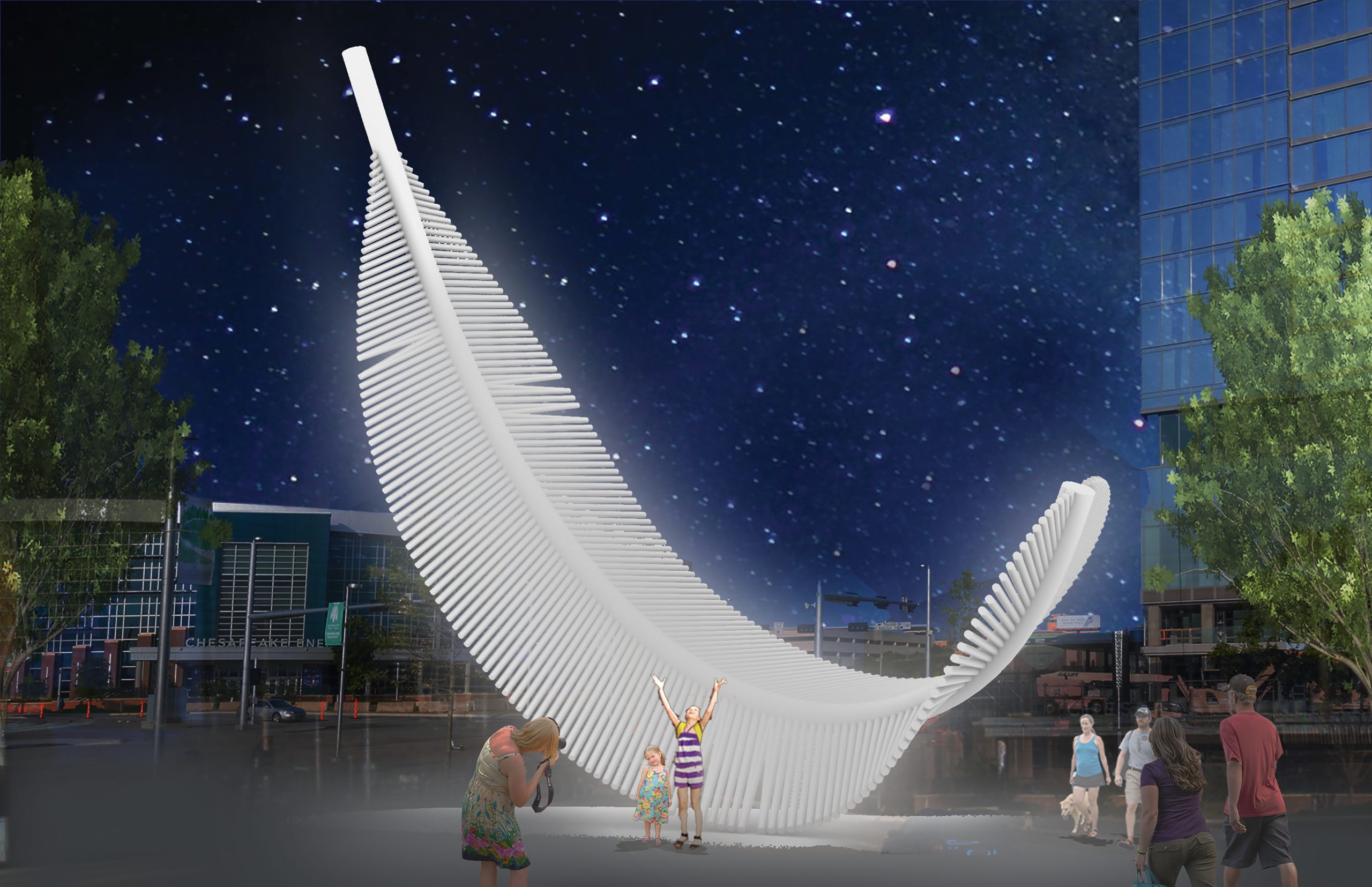 Taking Flight "Light as a Feather" Sculpture Dedication
Wednesday, December 21 | 5:30pm
NEW EVENT LOCATION: OKC Tap House at Omni Oklahoma City Hotel
Corner of Oklahoma City Boulevard and South Robison Avenue across from Scissortail Park.
OKC residents and visitors are invited to a dedication and official lighting ceremony for the (nearly) installed "Light as a Feather" sculpture located on the northeast corner of Scissortail Park, near Oklahoma City Boulevard and Robinson Avenue.
The dedication ceremony is at 5:30pm with the lighting at 6pm on Wednesday, December 21.
Jason Klimoski and Lesley Chang of StudioKCA in Brooklyn, New York, were commissioned by the City of Oklahoma City to create the sculpture.
Inspiration for the sculpture came to Klimoski and Chang while out in the park. Just in front of them, a bird flapped its wings and took flight.
The artwork is being dedicated to former Arts Liaison Robbie Kienzle, who transformed Oklahoma City through the 1% for the Arts program and lost her battle with cancer in June.
"Robbie approached each art project with enthusiasm and joy," said Mayor David Holt. "She expanded Oklahoma City's art collection and exposed residents to a wide variety of public art created by a diverse group of local and international artists. She was particularly excited about the 'Light as a Feather' sculpture."
Learn more about "Light as a Feather" and OKC's 1% for the Arts Ordinance here: https://bit.ly/OKC_Arts_Article