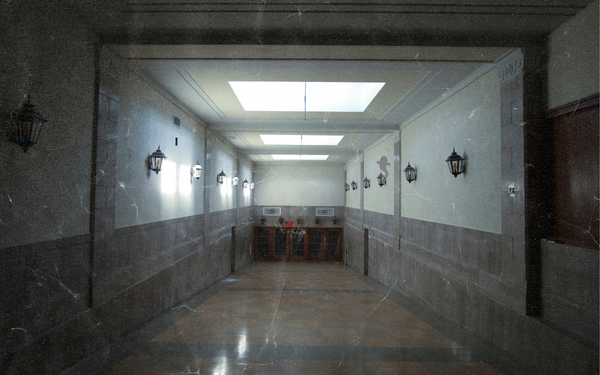 Union Station Ghost Tours
Every Friday in October
7:00 p.m. – Kid-friendly tour
9:00 p.m. – Spooky tour (ages 10 and up recommended)
Go back in time with the Scissortail Park staff to hear about the history of Oklahoma City's Union Station, complete with mysterious stories and legends from the past, as well as more recent unexplained and ghostly encounters. Union Station opened in 1931 and served Rock Island and Frisco lines until 1967. The station was added to the National Register of Historic Places in 1979, and is now home to the Scissortail Park offices. Union Station is not normally open to the public, so come enjoy this once-a-year opportunity.
$10 admission per person for Scissortail Park members.
To become a member, visit https://scissortailpark.org/become-a-member/
$15 admission per person for each tour (all ages) for nonmembers.
Payment can be made upon arrival for the tour. Registration in advance required.
Each tour is approximately 45 minutes. Starting point is on the north side of Union Station at The Colonnade gates.

Reservations are required.
Sign up online at https://www.signupgenius.com/go/805084DA8A729ABF49-ghost
or call 405-401-5886 for more information.