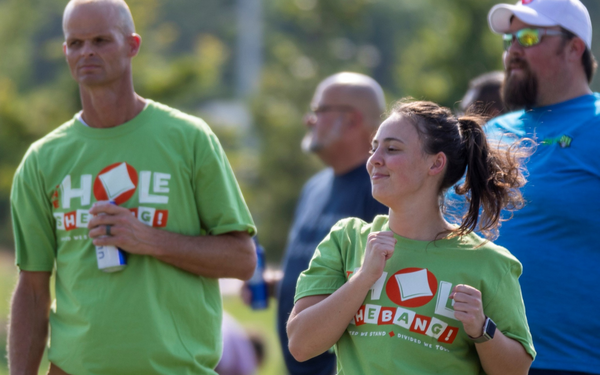 United Way's "The Hole Shebang"
Thursday, September 8 | 4 – 7:30pm
Love's Travel Stops Stage & Great Lawn
Who will take home the Cornhole Cup and all the glory? The Hole Shebang! is free for the public to attend hosted by the United Way of Central Oklahoma.
Join us from 4 to 7:30 p.m. at the Love's Travel Stops Stage & Great Lawn at Scissortail Park and cheer on our community partners, who are tossing to raise money for our 2022 campaign! Enjoy an evening of live music, food and drinks at downtown Oklahoma City's favorite park.
Plus 6% of all food truck proceeds will go toward our 2022 campaign! You know it's going to be a hole lotta fun.