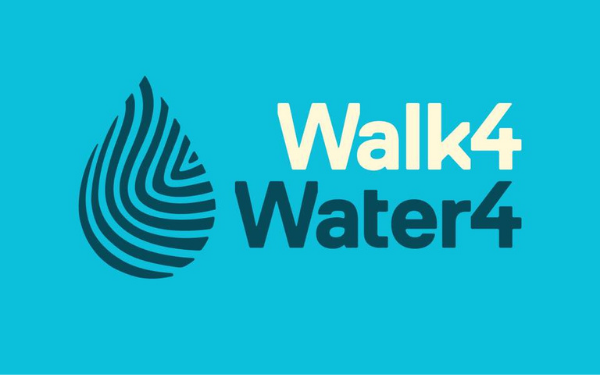 Walk4Water4
REGISTER TODAY!Join Walk4Water4 on Saturday, September 25th for the third annual Walk4Water4!
This year, there are TWO ways to participate:
– In-person at Oklahoma City's Scissortail Park
– Walk Where You Are – Choose Your Location
Register today at water4.org/walk.Walk4Water4 is a FREE, family-friendly event that's open to the public. Everyone who attends will have the opportunity to experience a 3-mile walk to fetch water, walking in solidarity with those who walk for water daily. Registration is required and all participants are encouraged to raise funds to help provide access to safe water in places where Water4 works. You'll receive your own unique Walk4Water4 fundraising page when you register. You can start a new team, join an existing team or sign up to walk on your own! Every step you take is one step closer to a world where all people have access to safe water.
In addition to the walk, there will be interactive activities for children, food trucks, music and more!2.1 billion people worldwide lack access to safe water at home. The global water crisis claims 3.4 million lives each year — more than all forms of violence, including war, combined. These are people with names, families, hopes and dreams whose lives are being stolen from diarrheal diseases caused by unsafe water and poor sanitation.
Lack of access to safe water affects everyone and everything.
At Water4, we're reimagining a world free from the water crisis through faith, innovation and empowerment. Water4 equips missional entrepreneurs in developing nations to create lasting economic, physical and spiritual change by providing safe water to their communities.
Water4 has been committed to using local people to solve local problems with local resources and will continue doing whatever it takes until every last person has access to safe water. When affordable access to safe water is available to all, communities thrive and lives are changed forever.