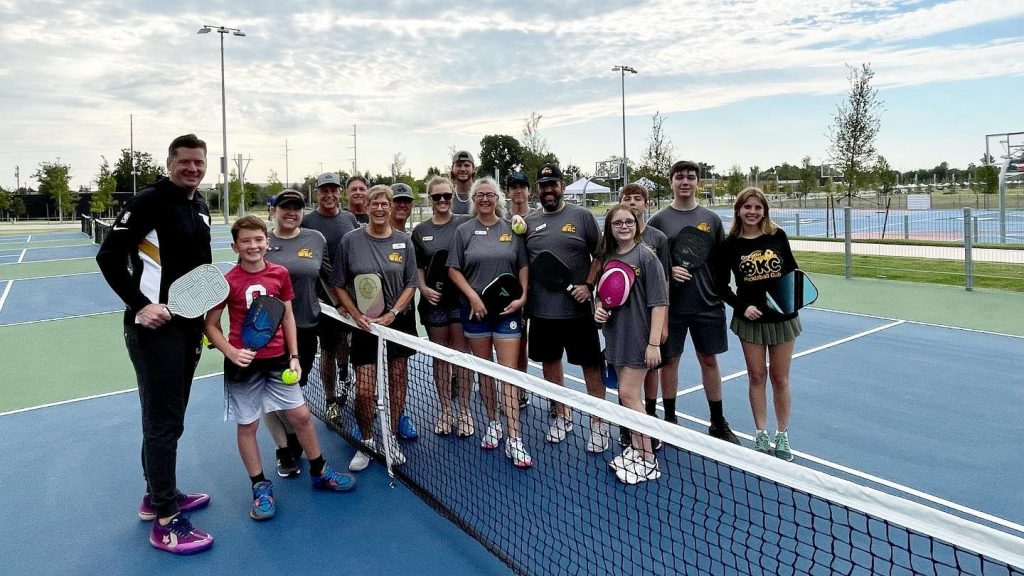 Our long dreamed Lower Scissortail Park funded by MAPS3 is now a reality and we are ready to offer a public green space that provides a healthy and vibrant quality of life for our city while serving as an investment in the future for everyone. Every detail of the Park has been designed for connection with nature, neighbors and ourselves. It is a place for play, culture, celebration and inspiration.
Connected across Interstate 40 by the Skydance Bridge, the 32-acre Lower Park broke ground on November 6, 2020 and was completed on September 2022. The Lower Park is intended to have more open and natural spaces than the Upper Park.
At the Lower Park, there is a focus on space for athletic events and pickup sports, with a soccer field, sports pavilion, pickleball courts, futsal court and two basketball courts. Do you want to know more about them? 
Thunder Community Court presented by Devon Energy
It is the Thunder's 30th community court in Oklahoma and the fourth court with Devon Energy as a partner. The double court boasts a unique Thunder design to celebrate the Thunders commitment to the community. Basketball has a very fast and exciting pace of play and all what you need is a ball and a hoop, that is why it is one of the most popular sports in the world!  
Turf Soccer Pitch and Grass Practice Field 
Head on over to the lower half of Scissortail Park, where you'll find an stunning turf soccer pitch, a practice field and sports pavilion where the park is selling refreshments and sports equipment. Many of us grew up watching soccer, or at least have watched the World Cup! The sport itself is beautiful. Anyone can play it. It does not matter if you are short or tall or if you have lot of experience or you are a beginner. It is such a great game for anyone to play.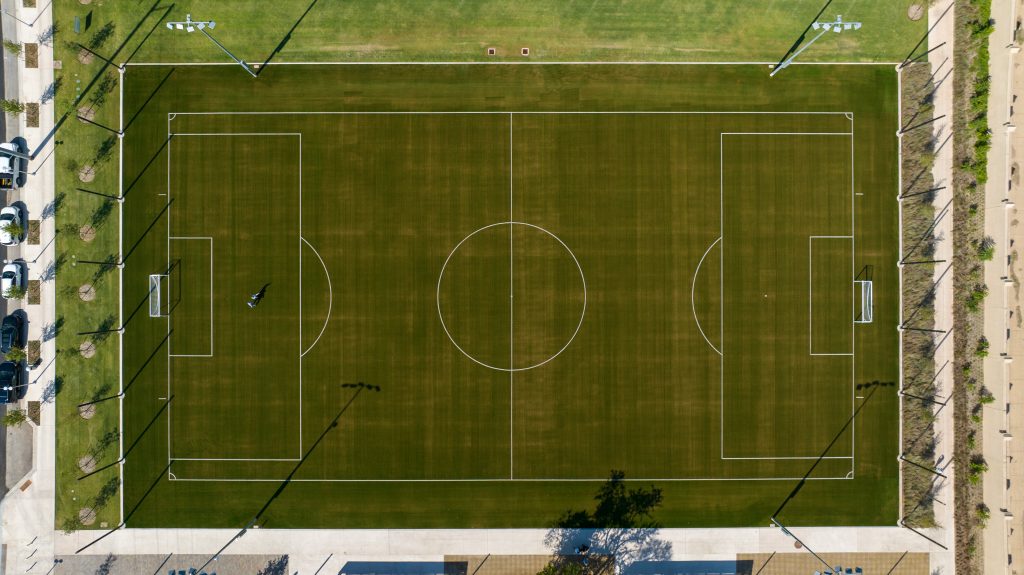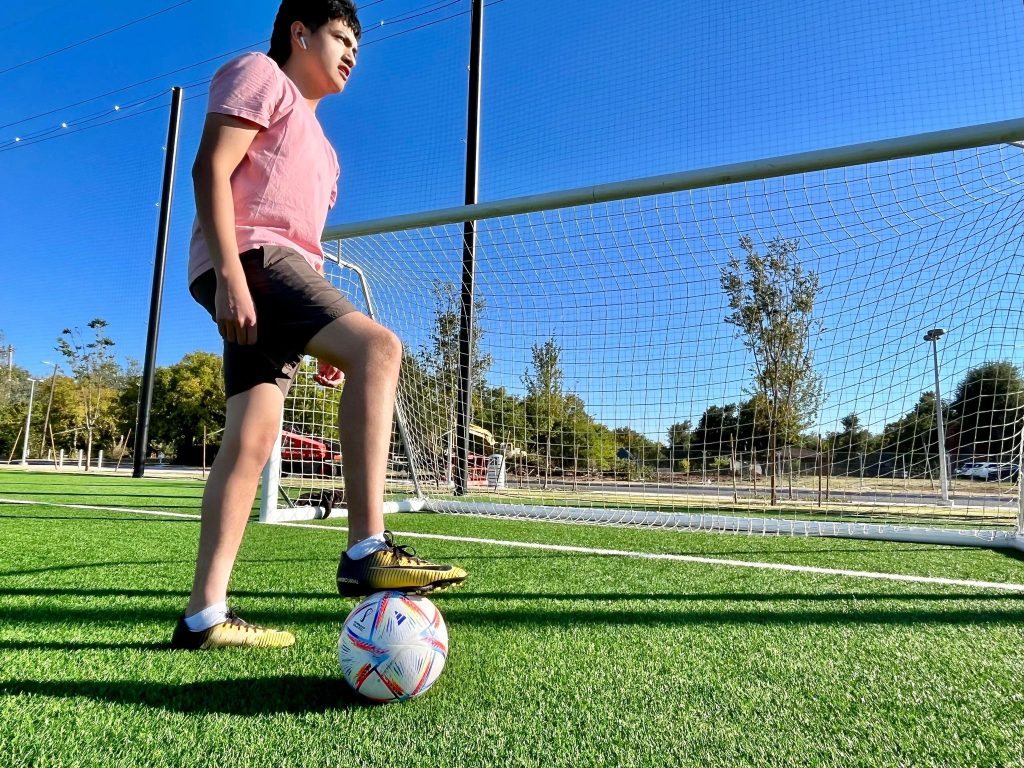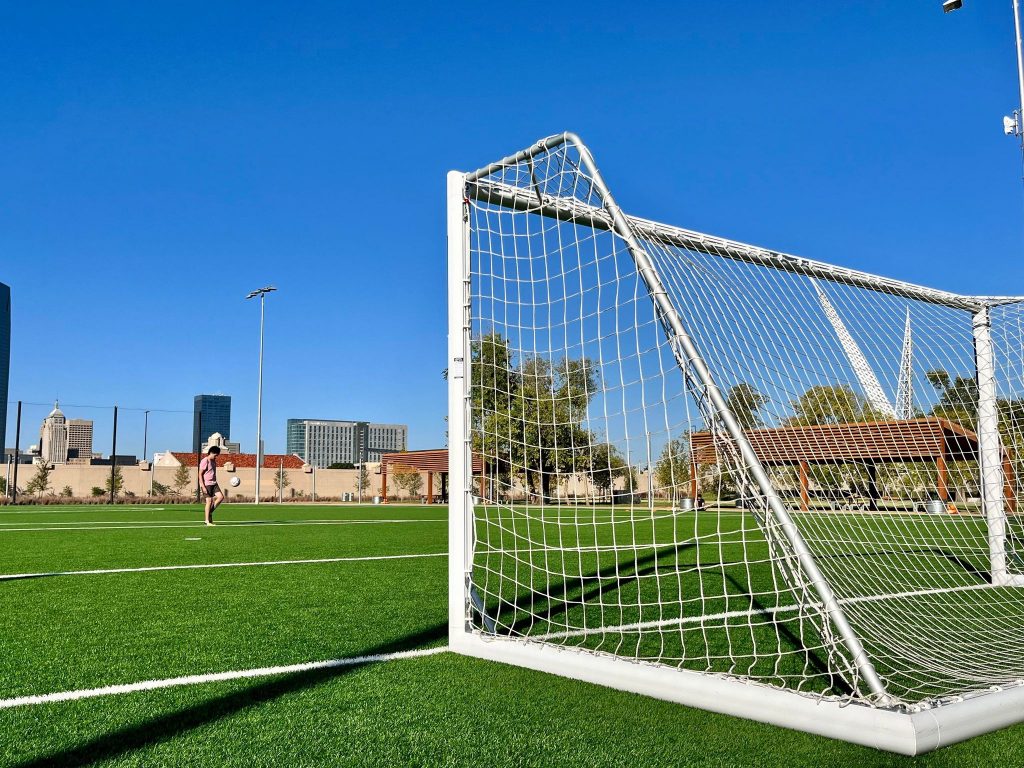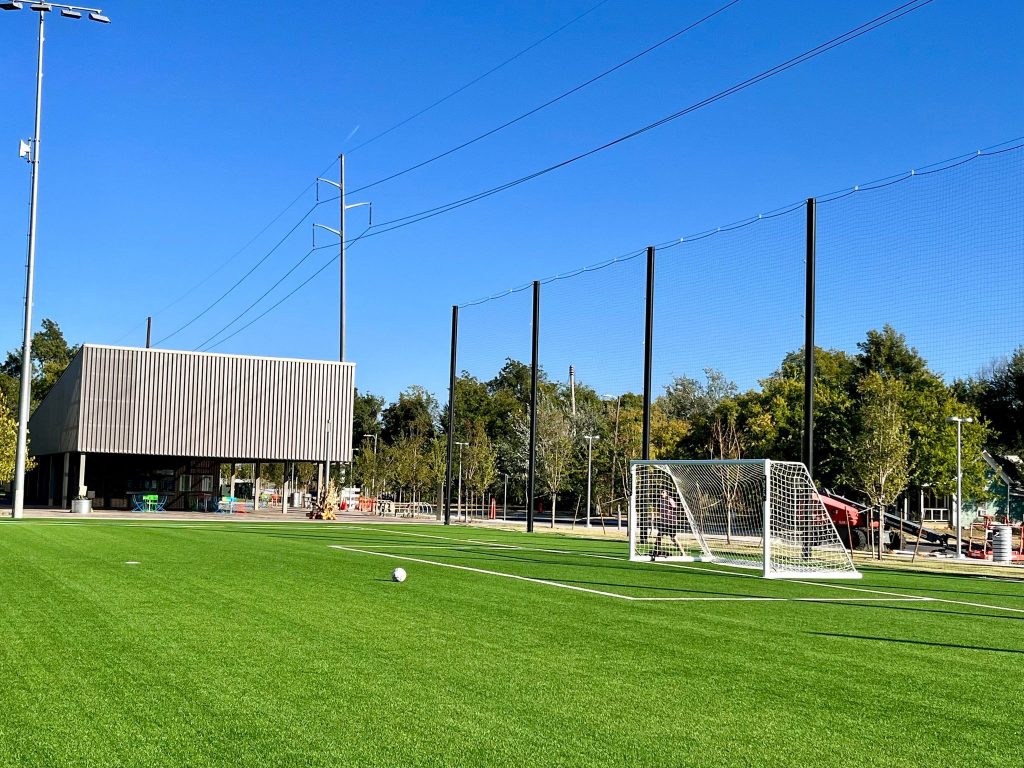 Pickleball Courts
We also have four side-by-side pickleball courts!  Pickleball has become one of the fastest growing sports in the US! A fun sport that combines many elements of tennis, badminton and ping-pong. It is played both indoors or outdoors on a badminton-sized court and a slightly modified tennis net.
Did you know? Because the paddle is so small, pickleball is great for hand-eye coordination as well as neuromuscular coordination. Wow!  Also, because there's rotation involved, you are working your core along with your upper and lower extremities. So, there are great reasons to give it a try!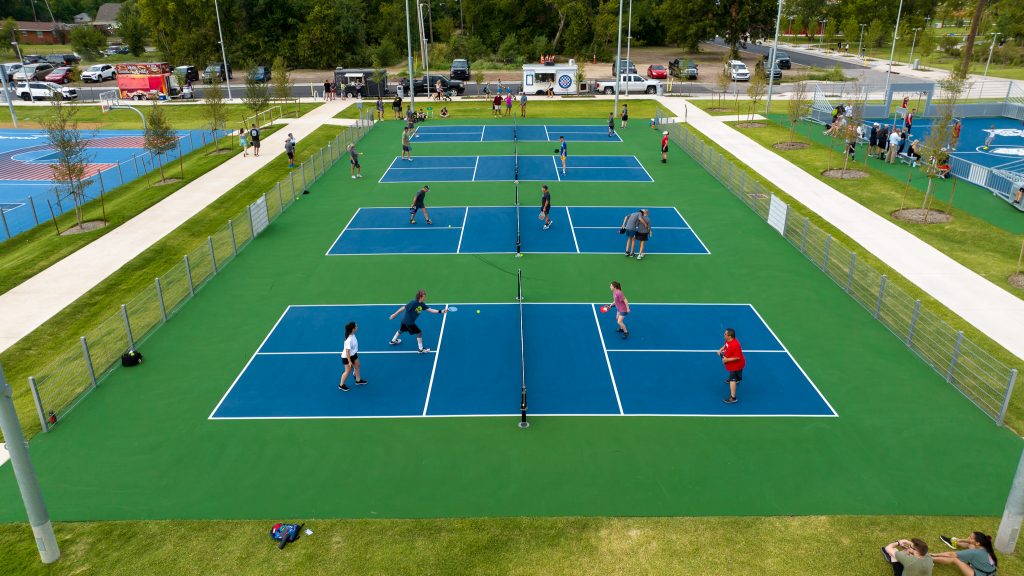 Futsal Court
Not familiar with the game? It is very much as football, you just have a fence, smaller teams and a heavier ball. A heavier ball that stays on the ground and inside the walls. The smaller field size makes a game of Futsal fast-paced and more intense, with more opportunity for goal scoring.
What makes it more exciting?
Futsal is a more action packed game! Each player will on average get 210% more ball touches than any other form of Soccer. Result: You skill level goes sky high!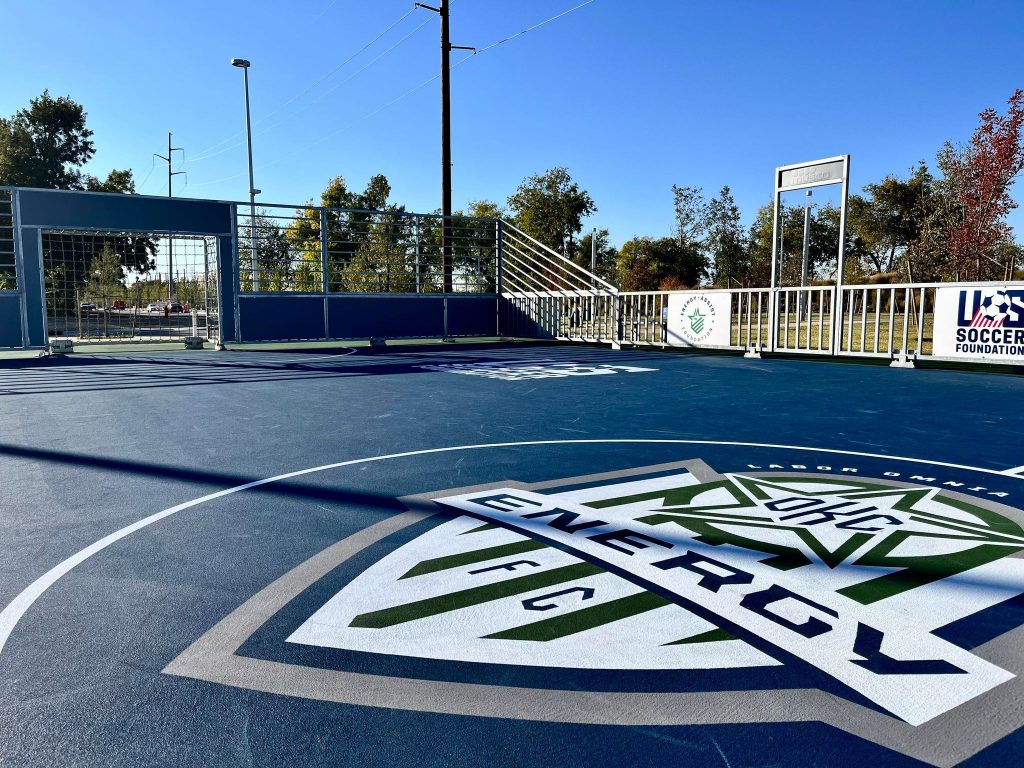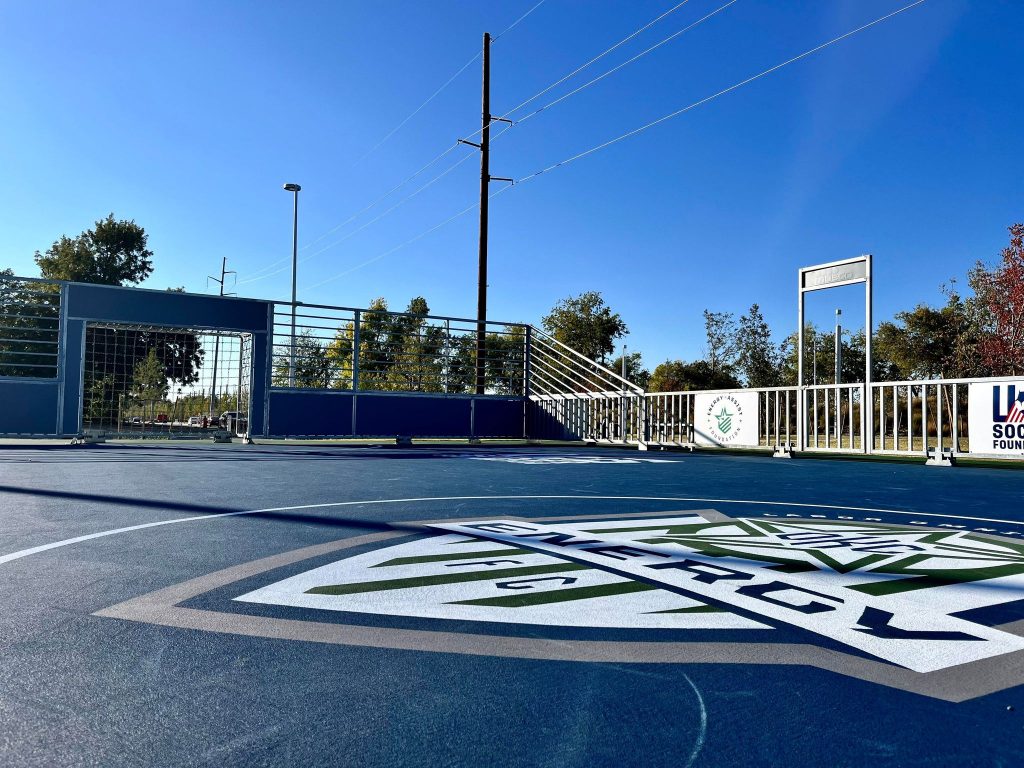 Sports Pavilion
Located in the new Lower Park section of Scissortail Park, our Sports Pavilion provides a shady spot to enjoy a snack while watching the action on our new Soccer Pitch and also offers sports merchandise for sale to the public like: branded folding chairs, water bottles, pickeball sets, soccer balls and basketballs.  
Check out the schedule and Concessions Menu at the following link:
https://scissortailpark.org/sports-pavilion/
The Sports Courts are open for free play at a first-come, first-served basis. However, if you are planning to bring a group or want to reserve any of the courts for a family or corporate gathering please check out the prices and fill out the form at the following link and a member of our Rentals Team will contact you as soon as possible: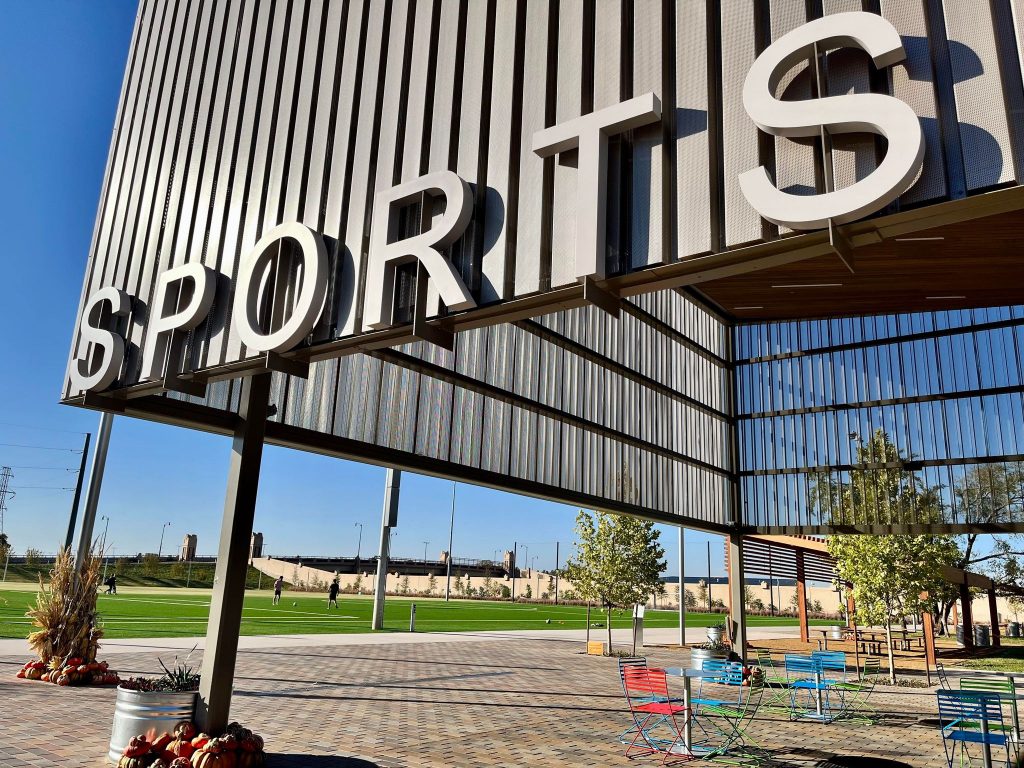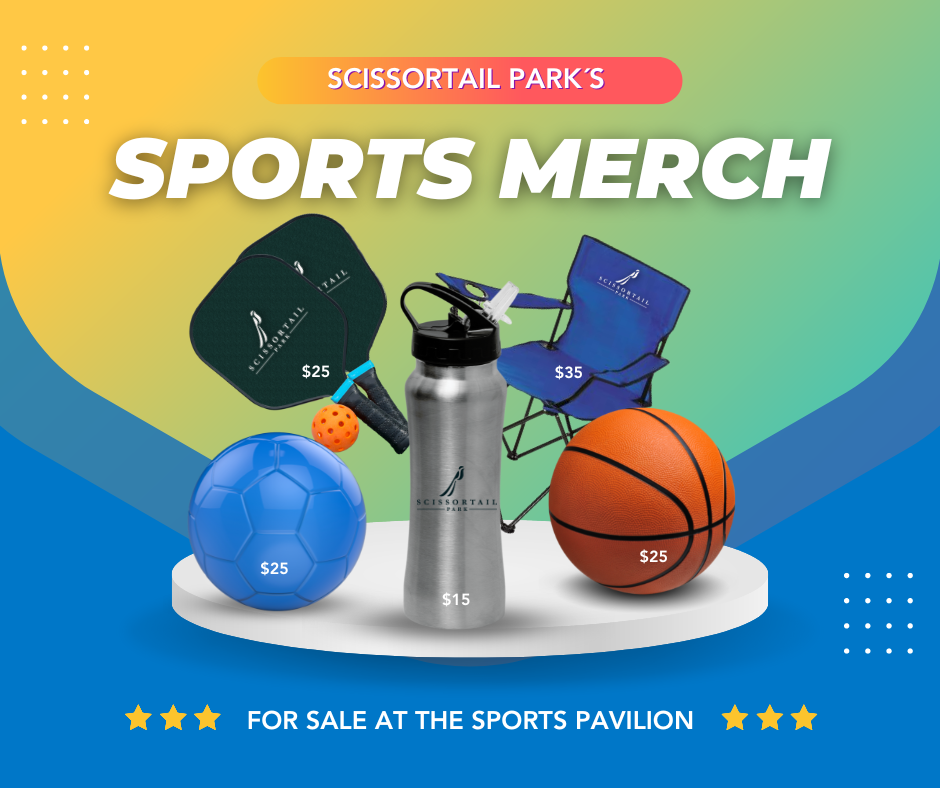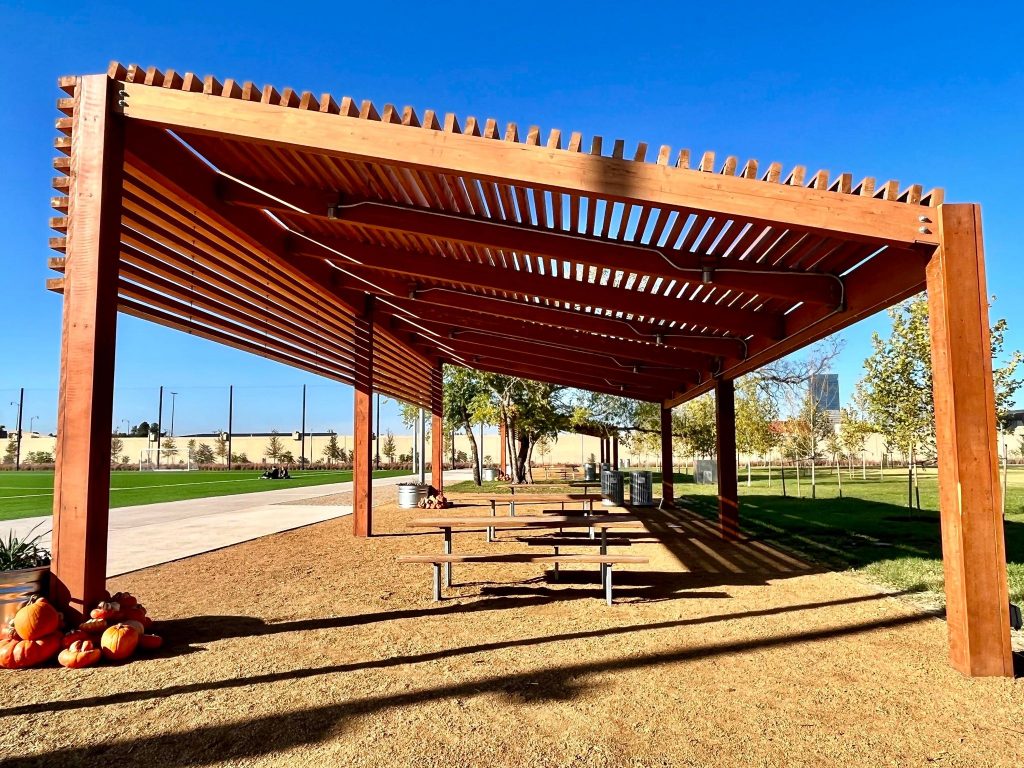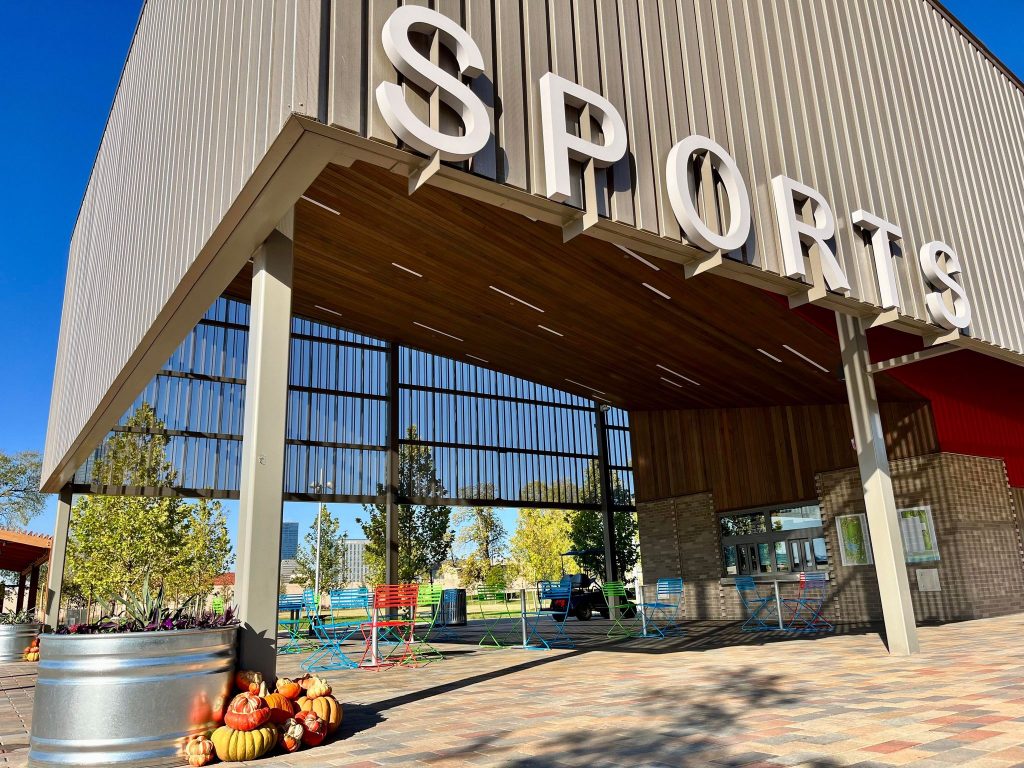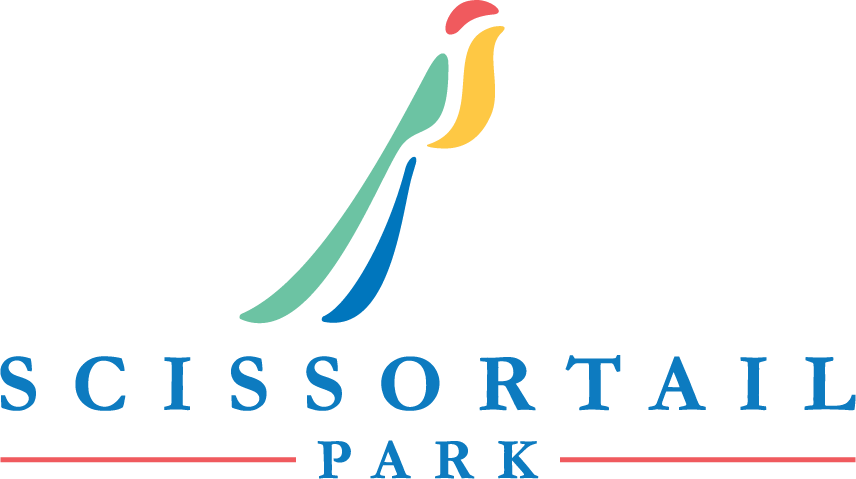 Scissortail Park is now an integral part of a happy and healthy Oklahoma City, not only providing beautiful green spaces but also great wellness programs and now free sports courts for families to enjoy!  By providing free spaces where health and fitness is encouraged; not only the wellbeing of our community is increasing, but the social ties that produce stronger and safer neighborhoods!