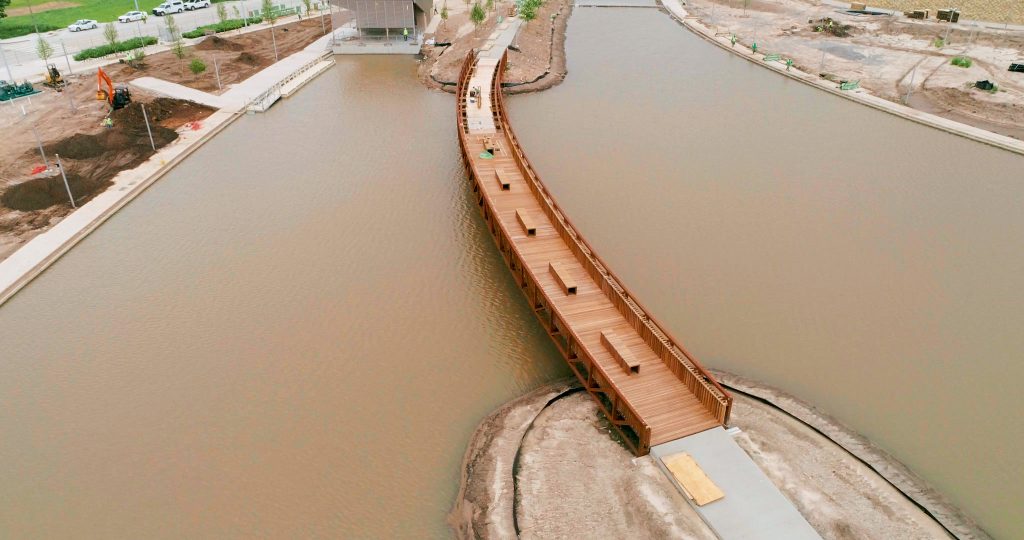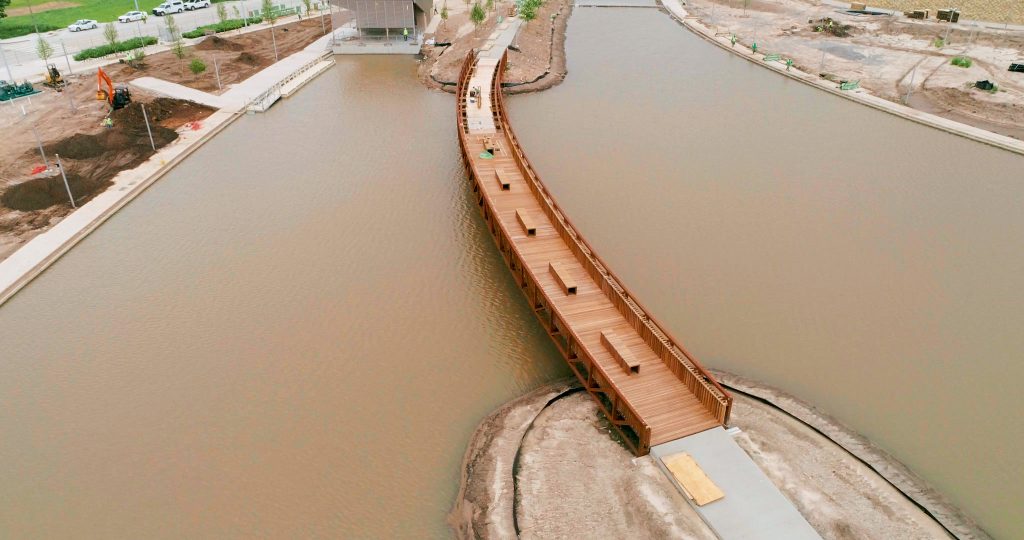 Green is more than just a color for the plants at MAPS 3's Scissortail Park. The park's eco-friendly, "green" irrigation system will use reclaimed rainwater for its grass, trees, shrubs, flowers and other plants.
The park's four-acre lake is 20 feet deep at its deepest point, and it captures runoff as a rainwater retention basin. Aquatic plants and landscape elements called bioswales help to naturally filter the water, which is then pumped to sprinklers in irrigated parts of the park.
The lake also has a backup well, 700 feet deep, to fill it for irrigation purposes during a drought without using City of Oklahoma City drinking water.
The lake won't be stocked with fish, and swimming isn't allowed.