"Birds and a Feather" Art Exhibit
"Birds and a Feather" is an outdoor art exhibit featuring local birds depicted by local artists. The artwork is displayed on pole banners all along The Promenade from Skydance Bridge to our new "Light as a Feather" sculpture at the corner of Oklahoma City Boulevard and South Robinson Avenue.
Appreciate the beauty and fascination of various birds that live or migrate through our region as represented by 22 diverse local artists.
We hope this exhibit sparks our guests' interest and curiosity to learn more about birds and how to help sustain them through habitat conservation, tree planting, and bird-friendly gardens.
""Birds and a Feather"
exhibit sponsored by Sonic Foundation
& brought to life by:
Lindsey Carter
Carlos Colin
Matt Goad
Jessica Moore Harjo
Deborah Kaspari
"Taking Flight: Light as a Feather" Art Installation
Scissortail Park's newest art installation is now in place!
"Taking Flight: Light as a Feather" was designed by Jason Klimoski and Lesley Chang of StudioKCA.
This beautiful piece has been dedicated to former Arts Liaison Robbie Kienzle, who transformed Oklahoma City's public art scene over the last decade through the 1% for the Arts program. She tragically lost her battle with cancer in June but her legacy lives on and shines bright at Scissortail Park.
The sculpture is located at the Promenade by Oklahoma City Boulevard & South Robinson St., across the Onmi Hotel.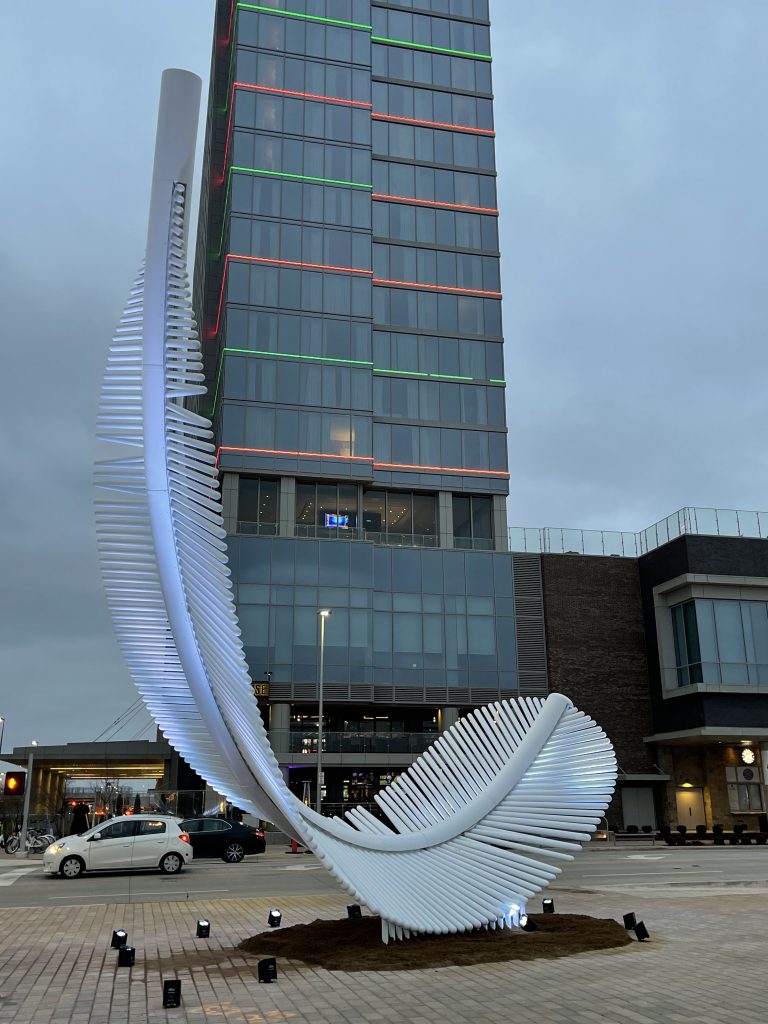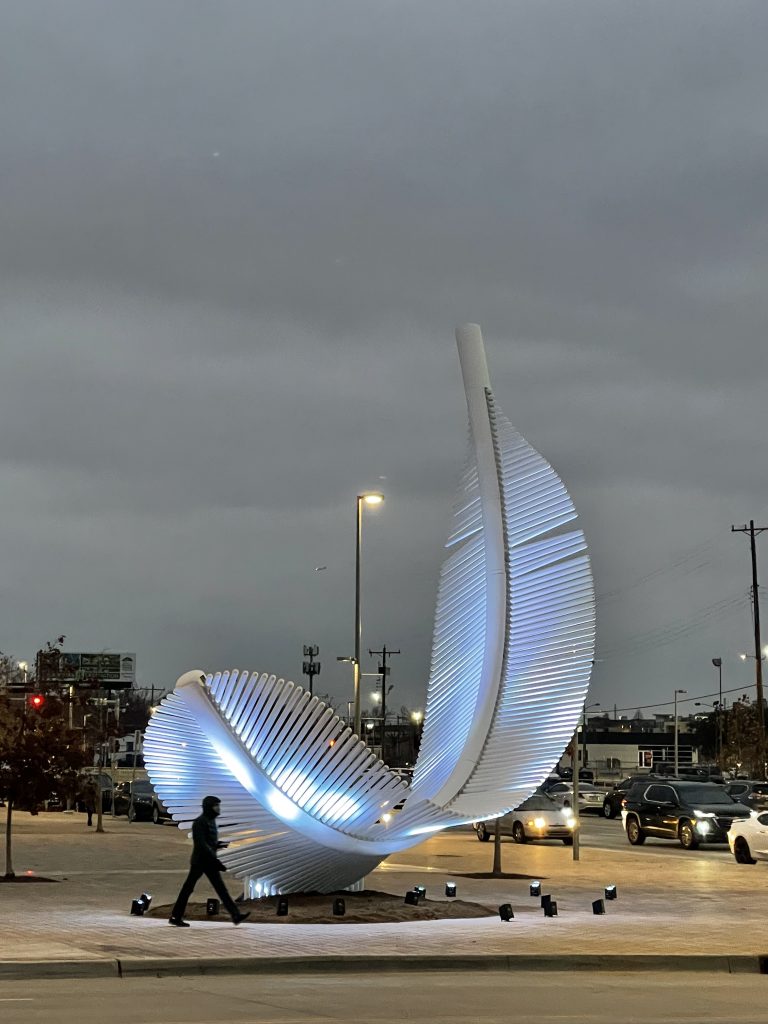 Jason Klimoski and Lesley Chang of StudioKCA in Brooklyn, New York, were commissioned by the City of OKC to create the sculpture.
Inspiration for the sculpture came to Klimoski and Chang while out in the park. Just in front of them, a bird flapped its wings and took flight.
A ceremony took place on December 21st on the Winter Solstice to make the dedication to Robbie´s work and passion.
Learn more about "Light as a Feather" and OKC's 1% for the Arts Ordinance here: