Sports Courts and Field Rentals
We have added several sports courts and fields to the new section of Scissortail Park for pick-up games, YMCA seasonal programs, games and tournaments for youths and adults.
In addition, we have a new large Sports Pavilion with covered patio perfect for small/medium gatherings of up to 100 people. 
To reserve one of our courts, fields, or the covered Sports Pavilion Patio at Scissortail Park, please complete the inquiry form below.
A member of our Rentals Team will contact you as soon as possible.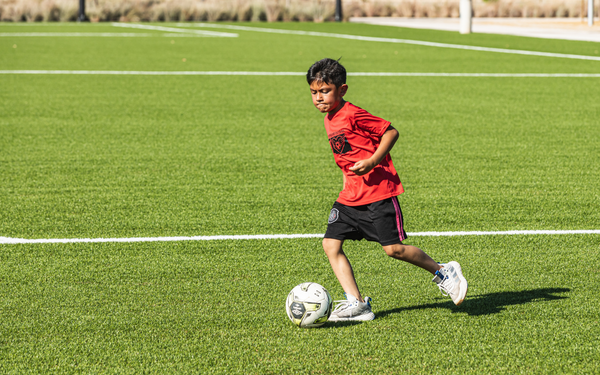 Soccer pitch sponsored by Fields & Futures, Energy Assists Foundation, US Soccer Foundation, and Musco Lighting. 
Turf Soccer Pitch
Monday – Thursday
Full Pitch $120/hour
Half Pitch $60/hour
Friday – Sunday
Full Pitch $150/hour
Half Pitch $75/hour
*Please note that metal cleats, food, and drinks are prohibited on the Soccer Pitch.
Add On: 
Picnic Trellis (2) $250/hour
Grass Practice Field
Daily
 $50/hour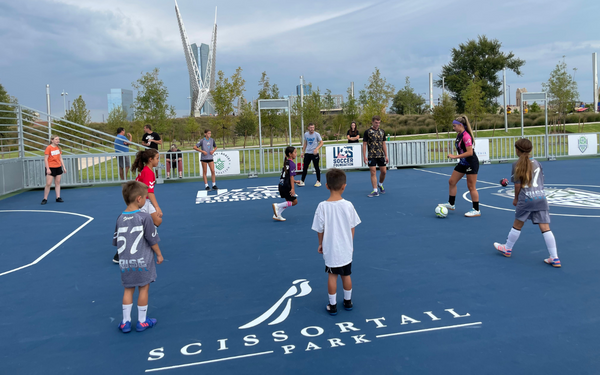 Futsal Court
Daily
$50/hour
Futsal court sponsored by Fields & Futures, Energy Assists Foundation, US Soccer Foundation, and Musco Lighting. 
Pickleball Court
Daily
$30/hour
Pickleball courts sponsored by E.L. and Thelma Gaylord Foundation.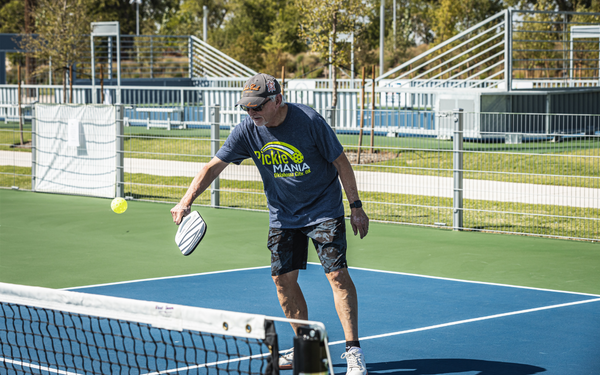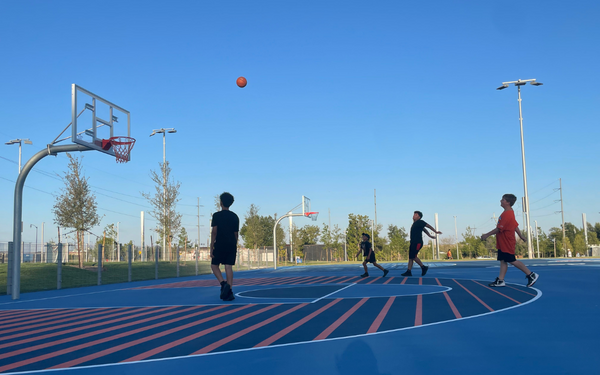 Basketball
Daily
$50/hour
Thunder Community Court presented by Devon Energy
Sports Pavilion Patio
Monday – Thursday
$200/2 hours
Friday – Sunday
$300/2 hours
*Seating capacity for 60, access to refrigerator, and private covered space. 
No paid sports leagues, paid concessions, charitable solicitation, or product/service sales of any kind shall take place on Scissortail Park property, including fields, courts, lawns, sidewalks, buildings, playgrounds, or any other park spaces without a signed and fully executed agreement between the company/group/renter and Scissortail Park. If any sales, paid leagues, or other unpermitted activities occur on Park property without a signed agreement, the organizer(s) will be asked to leave the park immediately and shall be subject to any applicable permit fees, rental charges, fines, commission, and/or sales tax as determined by City, State, or Federal law, Park rules, the Chief Executive Officer, Operating Officer, any park director, or any of their designees.
Current Court and Field Reservations