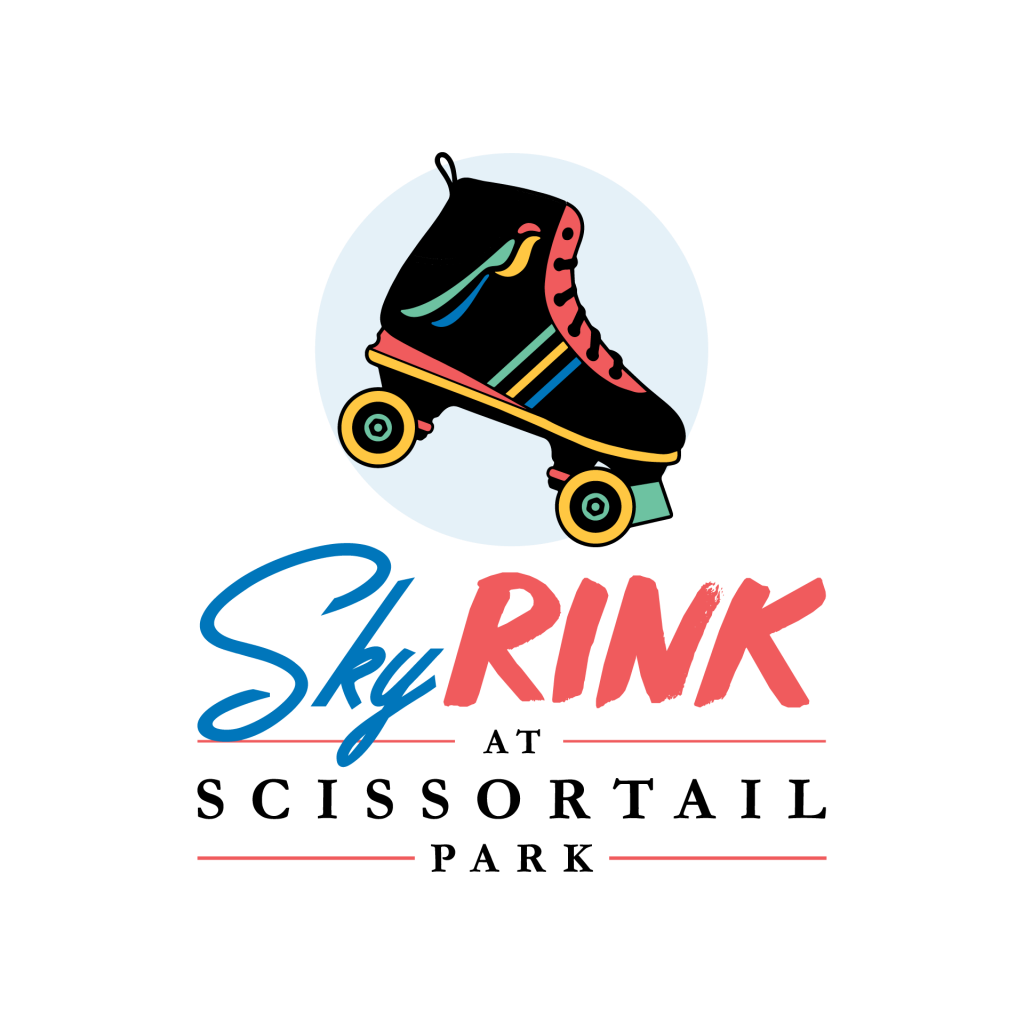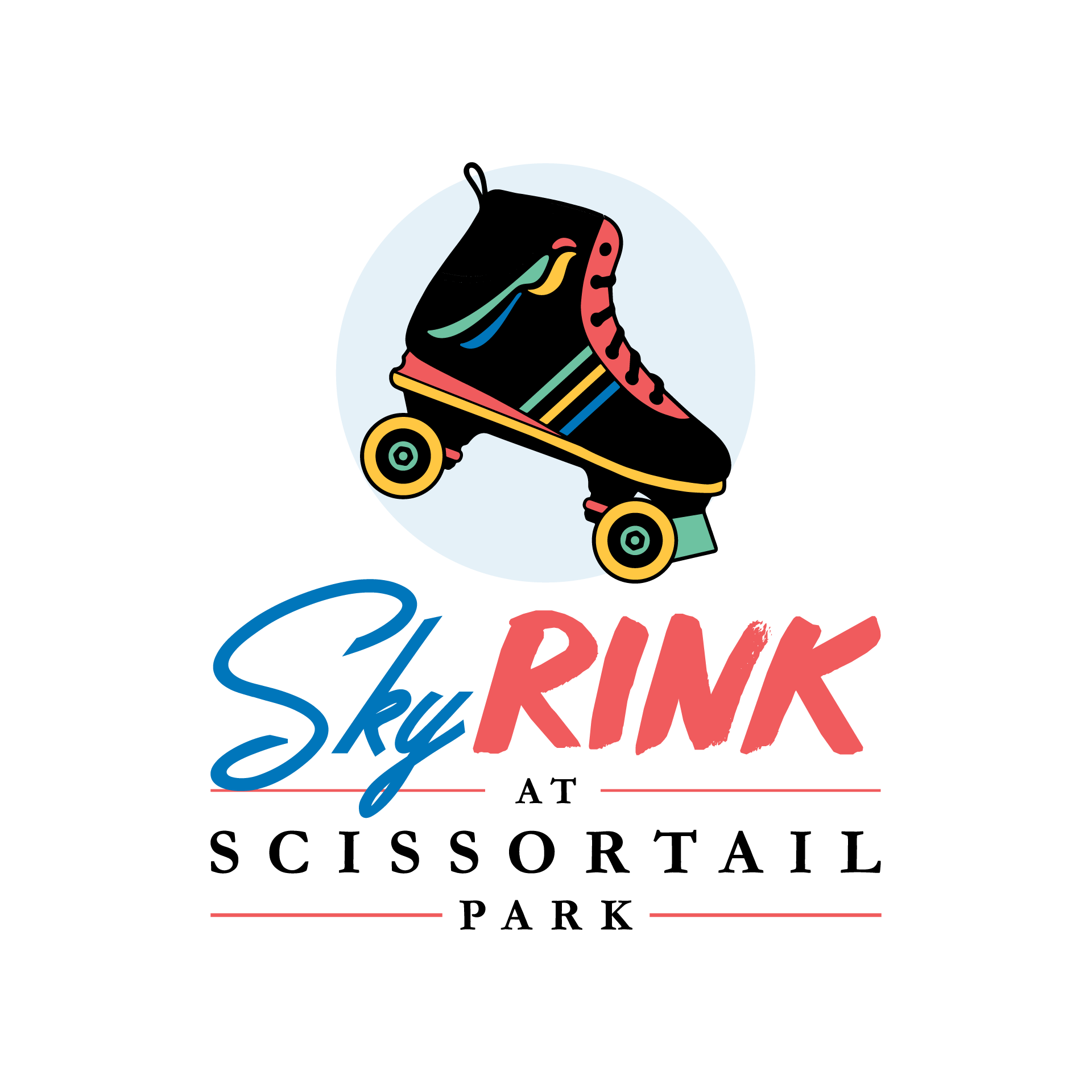 Sky Rink is CLOSED for the season.
The rink will reopen in the Spring 2024. 

Stay tuned for dates and details.
SKY RINK AT SCISSORTAIL PARK
Skate admission includes quad skates.
You must pay to be on the rink floor.
Balance trainers available to rent for $5.
All skaters must sign a waiver (*Anyone under 14 must have a parent, guardian, or adult present). – Find waiver HERE
Group discount: $1 off rental/admission groups of 10 or more. Must schedule in advance by calling 405.445.6277.
Military discount: $1 off rental/admission.
SKY RINK AT SCISSORTAIL PARK
RULES
No food or drinks on the skating floor. 
Skate at your own risk.
No smoking allowed.
Zero tolerance for disruptive behavior/fighting.
Socks must be worn with rental skates. *All skates are disinfected after each use. 
No chewing gum allowed. 
Concessions and retail merchandise available for purchase at the Sky Rink at Scissortail Park Event Pavilion.

Follow us on Facebook and Instagram for updates and announcements.