Express Employment Professionals, Devon Energy and Downtown OKC recently announced their support as the first sponsors of the grand opening celebration at Scissortail Park.
"We're excited to support Scissortail Park as the Family Night sponsor," said Bill Stoller, CEO of Express. "The park is an amazing addition to downtown Oklahoma City and serves as a beautiful outdoor venue for a wide range of activities that Oklahomans and visitors will enjoy for generations to come."
Construction on the north 36 acres of Scissortail Park is scheduled to be completed later this summer with a four-day grand opening celebration tentatively set for the end of September.
"We're very thankful that Express, Devon and Downtown OKC Partnership have taken the lead as sponsors of the grand opening celebration at the park," said Maureen Heffernan, CEO of Scissortail Park. "This type of support will help us deliver an exciting weekend of activities and programming as we introduce Scissortail Park to the community that paid for it through the penny sales tax."
Grand opening sponsorships will help support a variety of programming planned for the weekend, including concerts and activities throughout the entire park. "We're very proud to be part of the core to shore development, and Scissortail Park will certainly be a beautiful centerpiece," said Christina Rehkop, Director of Community Relations at Devon Energy.
Watch the Scissortail Park website for construction and grand opening weekend updates at www.scissortailpark.org. The website also includes contact information and details on grand opening sponsorships and corporate naming opportunities in the park.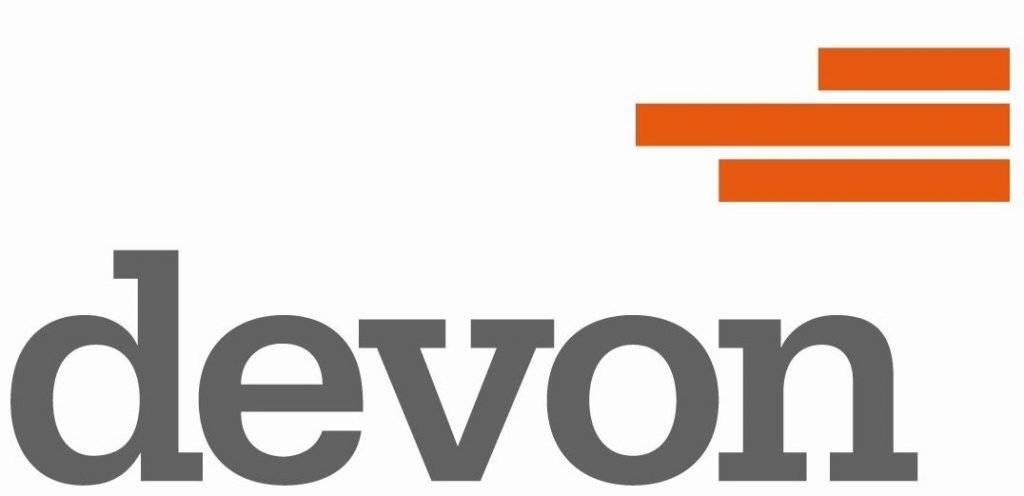 About Devon Energy
Devon Energy is a leading independent energy company engaged in finding and producing oil and natural gas. Based in Oklahoma City and included in the S&P 500, Devon operates in several of the most prolific oil and natural gas plays in the U.S. and Canada with an emphasis on achieving strong returns and capital-efficient, cash-flow growth. For more information, please visit www.devonenergy.com.

About Express Employment International
Express Employment Professionals puts people to work. It generated $3.56 billion in sales and employed a record 566,000 people in 2018. Its long-term goal is to put a million people to work annually. For more information, visit www.ExpressPros.com.
About Downtown OKC Partnership
Downtown Oklahoma City Partnership (DOKC) is a not-for-profit organization created in 2000 to manage and market the Business Improvement District. They serve as advocates, coordinators, facilitators and communicators for downtown revitalization. Downtown OKC also works closely with partners in both the public and private sector to ensure the greater downtown area continues to thrive. Visit downtownokc.com
Scissortail Park, a MAPS 3 Project, is a 70-acre public space opening in June of 2019. The Park will be managed by the Scissortail Park Foundation, under a lease and management agreement with the Oklahoma City Economic Development Trust. Scissortail Park Foundation is a 501c3 nonprofit responsible for raising funds to support the Park through donations, sponsorships and earned revenues. The Park, located south of the Myriad Botanical Gardens, continues to the shore of the Oklahoma River featuring a number of engaging experiences for attendees including ornamental gardens and woodlands, 3.7 acre lake, children's playground and water feature, picnic grove, restaurant and band shell.