Scissortail Park Needs Your Help
Scissortail Park features a variety of engaging experiences and amenities within 70 urban acres, including ornamental gardens, woodlands, a lake, boathouse, children's playground, grand promenade, water features, outdoor roller rink, an enclosed dog park, interactive fountain, and much more. Your support helps us maintain this beautiful space For Everyone.
Your generous support helps sustain the Park.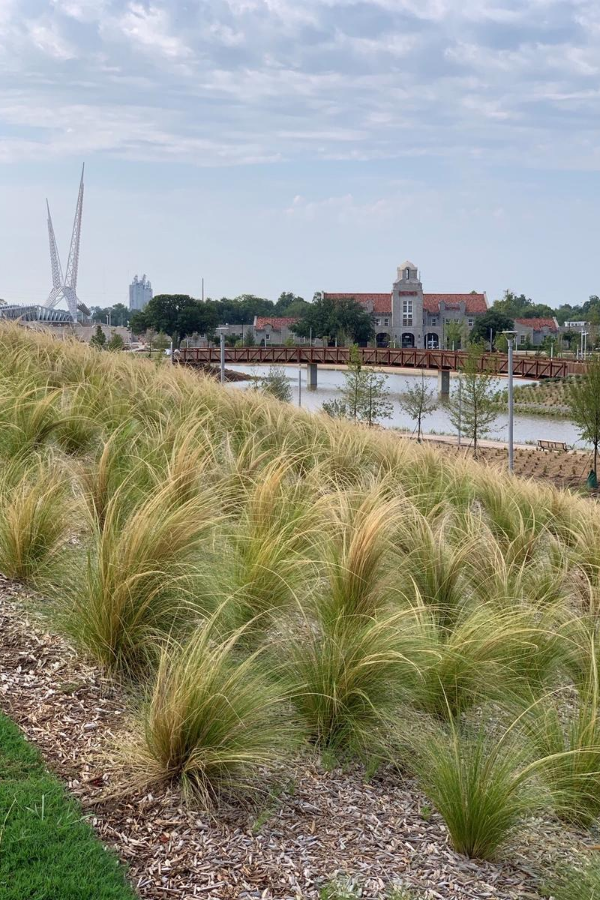 Sponsorships
Public Events
Public Outreach Programs
Corporate Product Placement
Named Spaces around the Park
Leadership Naming Opportunities
Gardens & Garden Trellises
Seating & Benches
Trees
Membership
All memberships at Scissortail Park are 100% tax-deductible. Become a member today!
Text to Give
Join our texting community to receive the most up to date information. Text PARK to 50700 to join!
Ways Your Support Sustains Scissortail Park
Visitor Experience
Scissortail Park Rangers welcome guests, lead tours, and provide public outreach about the Park and all our activities and events.
Activities & Events
Provide educational activities, public concerts, fitness groups, seminars and programs for all ages and interests.
Horticulture & Landscaping
Help our horticulture team keep the Park's 70-acre landscape healthy and beautiful.
Operations & Maintenance
Allow us to make repairs on the Park's infrastructure, including lighting, benches, trails, pathways, and play equipment.
Scissortail Park Foundation Endowment
A strong endowment ensures Scissortail Park's long-term financial security and success as a beautiful, innovative, thriving urban oasis in Oklahoma City For Everyone.