A 20-ton orb called Taking Flight is the art centerpiece designed especially for Scissortail Park that will welcome visitors. Standing at 19' tall it will suspend a sphere from angled columns that stretch from the ground up and around the sphere, which will be made from 643,648 highly polished discs sized to Oklahoma City's population and colored to echo the coppery hue of Oklahoma's soil. Taking Flight is also designed to allow light to shine through the orb at night, as shown in these renderings showing the view from the hill created in the center of the park.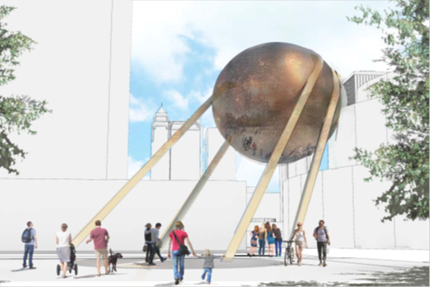 Robbie Kienzle, the city's arts and culture program planner, said the orb, which will be held up 19 feet in the air with beams suggesting an orb in flight, will match the height of the bandstand stage and cafe being built on each side of the art piece along the northeast corner of the park. Read more in the Oklahoman.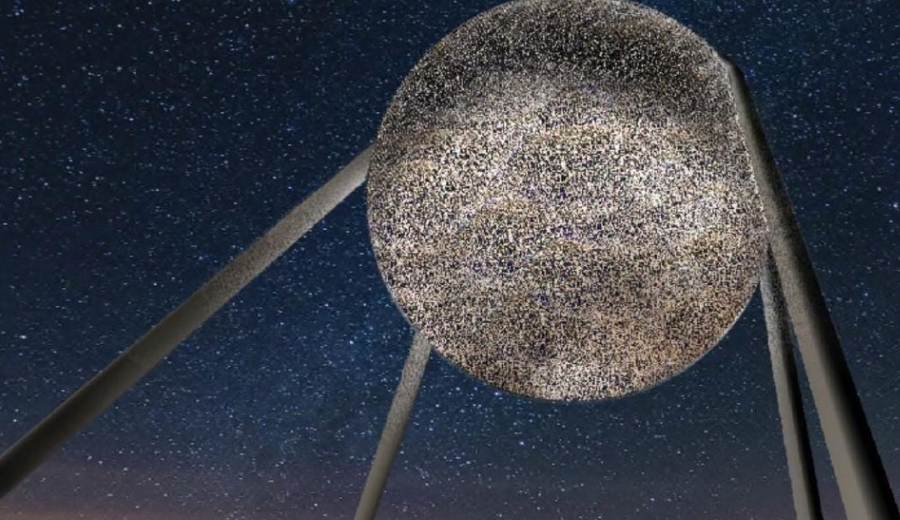 STUDIOKCA Architects were chosen by a selection committee that included former Mayor Mick Cornett, Councilwoman Meg Salyer, park designer Mary Margaret Jones, Scissortail Foundation Director Maureen Heffernan, and several civic leaders and city officials involved in planning for the park. STUDIOOKCA is an award-winning architecture and design firm led by Jason Klimoski and Lesley Chang based in Brooklyn, New York with projects ranging in scale and complexity from lighting fixtures and interiors, to public installations, sculptures and buildings in New York, Vermont, Nevada, Wisconsin, Brazil, Taiwan, and Papua New Guinea. Learn more about their works around the world here.