BEES ARE A VERY VALUABLE RESOURCE!

One of the most important Scissortail Park goals is to teach the community about Beekeeping. But, Why?
Because commercial production of 90 different crops rely on bee pollination! Without these hard working pollinators, we would not have apples, almonds, melons, or honey. We are trying to do our part here at Scissortail to give a home to these lovely insects.
Our objective with our Apiary is to teach the public (kids and adults alike) that bees are a very valuable resource.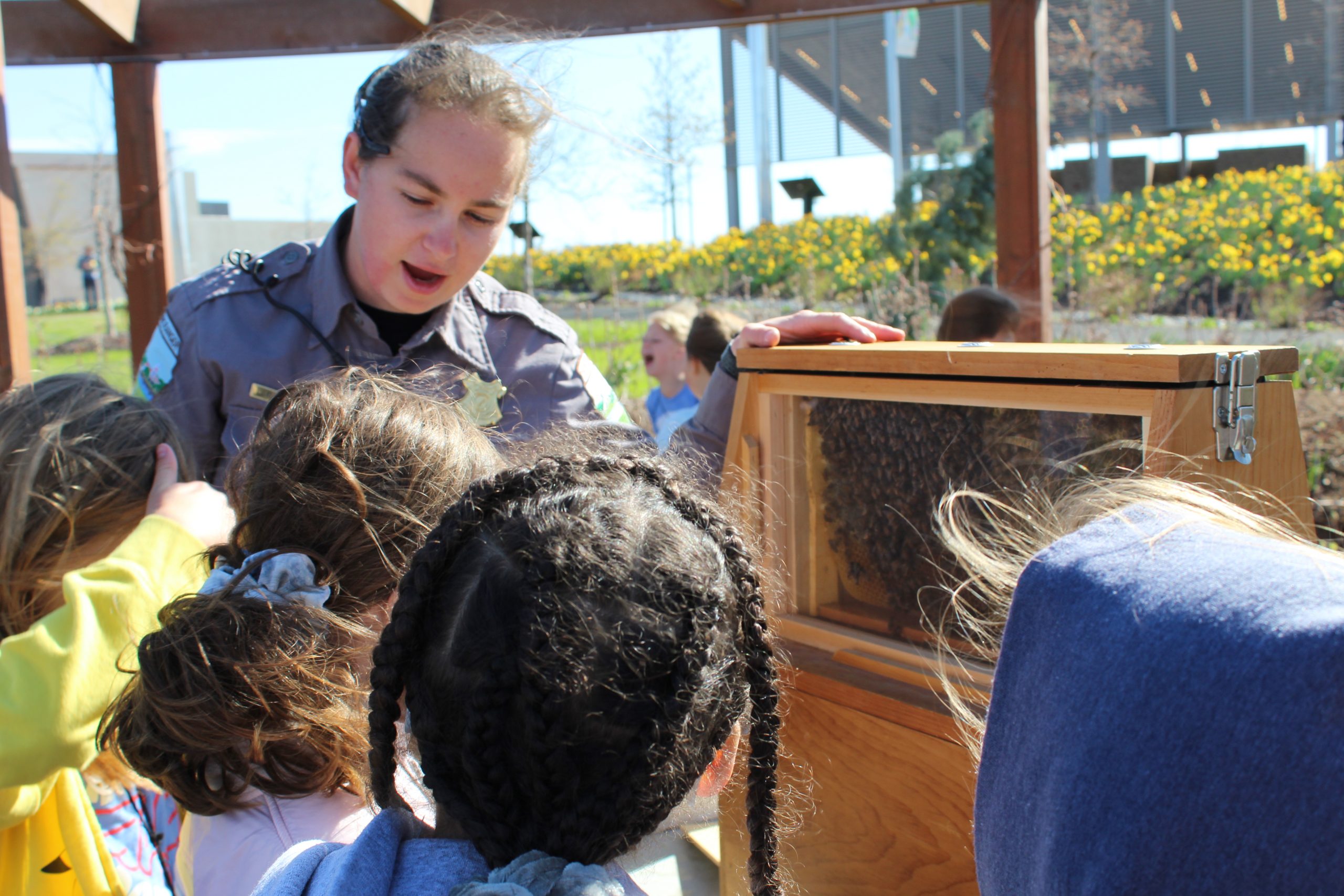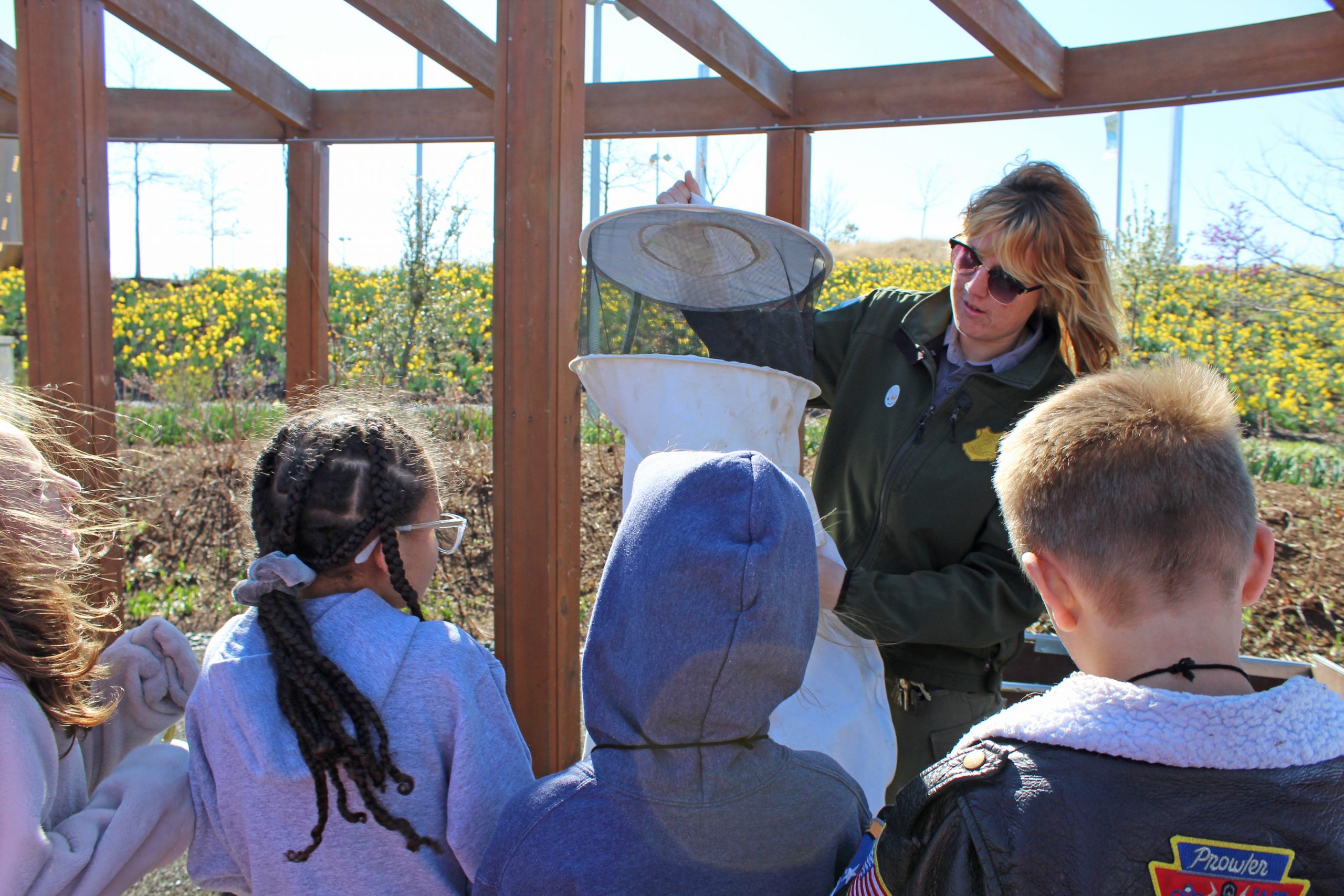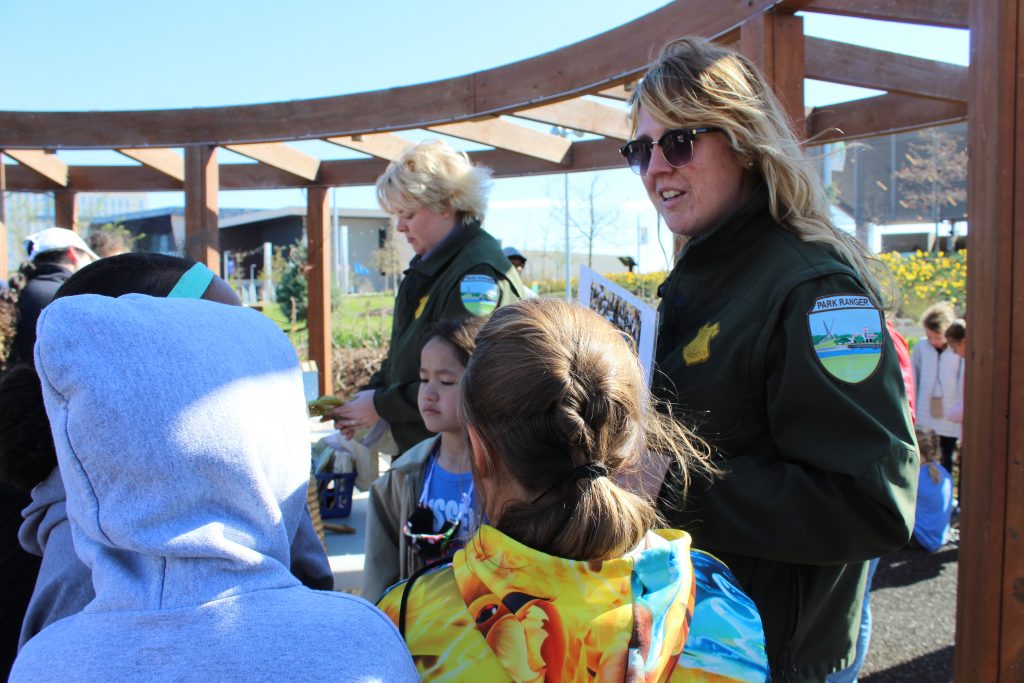 At the Park, our Park Rangers have been doing great presentations about Beekeeping. On a regular basis, our Rangers teach kids´ groups about what they do with the hives to manage the bee colonies in order to keep them healthy.
The Park Rangers have a display hive that they can bring out to show everyone what a hive looks like at a safe distance from our actual hives. They also bring out their bee suits, gloves, hive tools, and smoker for them to see. This allows the public to interact with our setup.
They also explain how they do inspections, which they perform to examine the amounts of honey, nectar, pollen, brood, or larvae that make up the hive. They do this job in a weekly basis.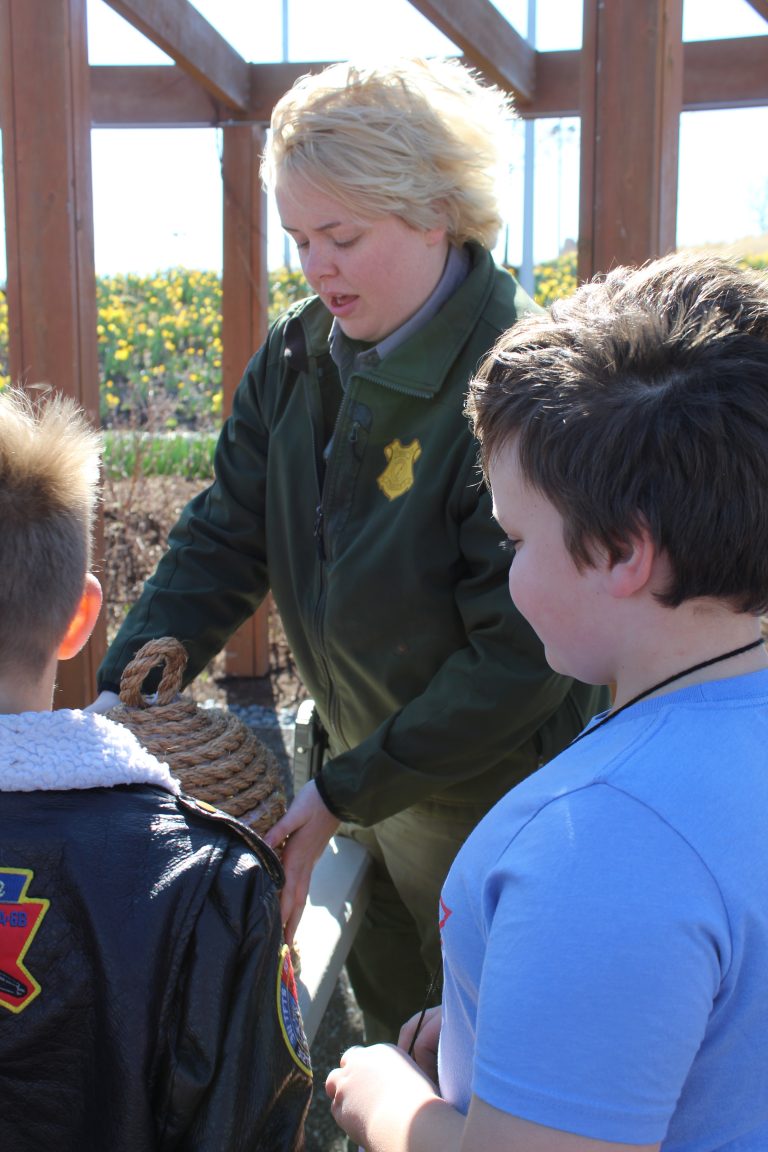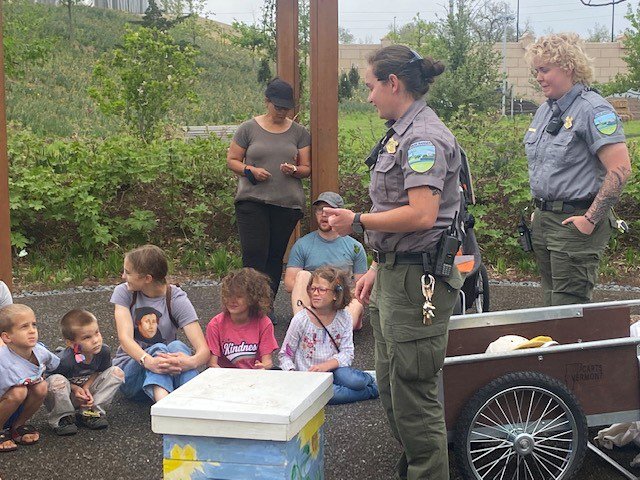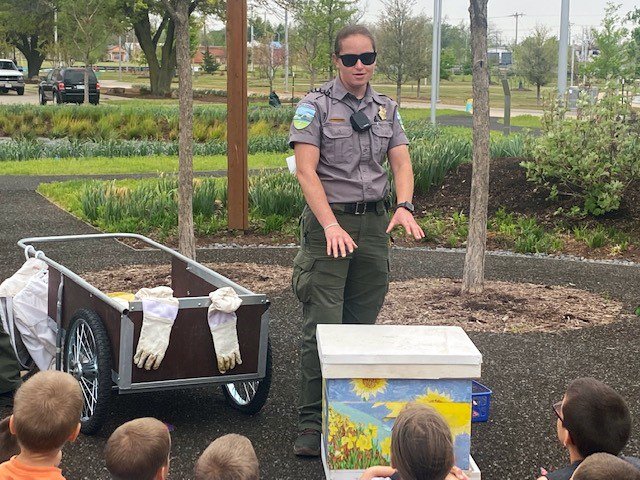 Park Rangers Lindsey Chaffin and Piper Tully doing a presentation about Beekeeping at the Park.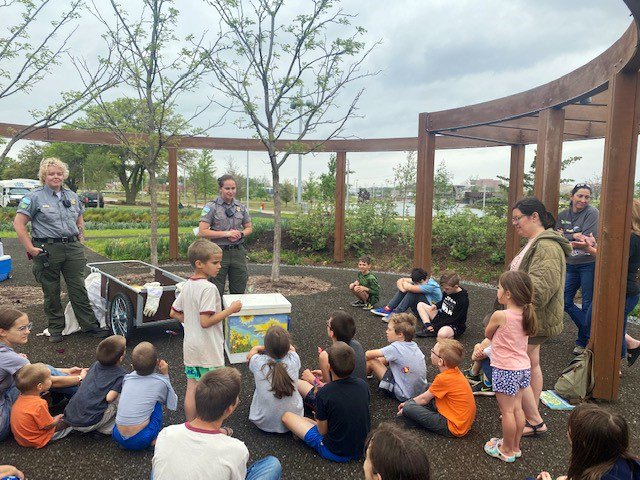 The inspection process is a very meticulous job. In order to do this, they have to follow specific steps:
        1.      Rangers gather all the equipment, suits and supplies having a plan about what are they specifically looking to check out (like the queen laying eggs, presence of honey and pollen in the comb, if the bees are busy-not lethargic, pest problems etc…)   
        2.      Then, they smoke the hive and remove the covers. Blowing a little smoke into the entrance and under the cover to start. (Beekeepers use smoke to keep bees calm during hive inspections).  
        3.      Boxes are removed if necessary and they inspect the frames.
        4.   At the end Rangers take notes for the records and close the                 beehive.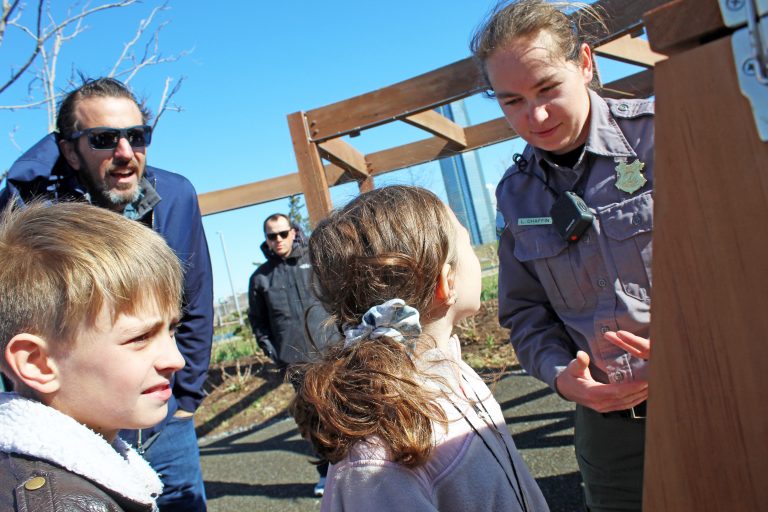 The main lesson our Park Rangers want to give to everyone is that bees are important pollinators. However, they are not the only ones. Butterflies, birds, and even moths are pollinators. We want everyone to be an advocate and further explore the roles pollinators play in our environment for biodiversity and the health of the natural resources that they coincide with.
Do you want your school group to have a field trip for a Beekeeping Presentation?  Contact our office at 405.445.6277.