Wednesday Mid-Week Farmers Market at Scissortail Park
Hill Pavilion & Promenade, Lower Park
1423 South Robinson Avenue
Free parking is available around the perimeter of the Park on South Robinson, South Harvey and SW 15th Street. 
The Farmers Market Information Tent is available for shoppers to visit with Park staff, purchase Scissortail Park merchandise, and find information on the nutrition assistance programs the market offers including Supplemental Nutrition Assistance Program (SNAP), Senior Farmers Market Nutrition Assistance Program (SFMNP), and Double Up Oklahoma (DUO).

2023 Season Dates
Wednesday, May 31 | 5-8pm
Wednesday, June 28 | 5-8pm
Wednesday, July 26 | 5-8pm
Wednesday, August 30 | 5-8pm
Wednesday, September 27 | 5-8pm
BONUS DATE:
Wednesday, October 18 | 5-8pm
2023 Wednesday Mid-Week Farmers Market Vendors
PRODUCE
Fungus Family Farms
Mauch Family Farms
Morning View Farm
Nothin' But Greens
OASIS Gardens & Nursery
Peppermint Rose Shop                     
PLANTS
Native Plants
Dark Side Cactus
BAKED GOODS
Aunt Esther's Cookie Company
MEAT
Schmitt Livestock
DAIRY
Prairie Thyme Farm
PACKAGED/PREPARED FOODS
David's Smok'n Barbeque
Mollycoddled Hash Slingers
Rescue Dog Hot Sauce
Uptown Jerky
The Lore Apothecary
BEVERAGES
Anthem Brewing
Asante Coffee
Wabi-Sabi Tea House
READY-TO-EAT
Wondervan Pops
Acuna Matata Sandwich Box
ARTISAN
Bookish
ChiChi & Zinny's Goodie Butter
Fryda's Art Souls
Wild Bergamot
Funding for the Farmers Market at Scissortail Park was made possible by the U.S. Department of Agriculture's (USDA) Agricultural Marketing Service through grant AM22FMPPOK1095-00. Its contents are solely the responsibility of the authors and do not necessarily represent the official views of the USDA.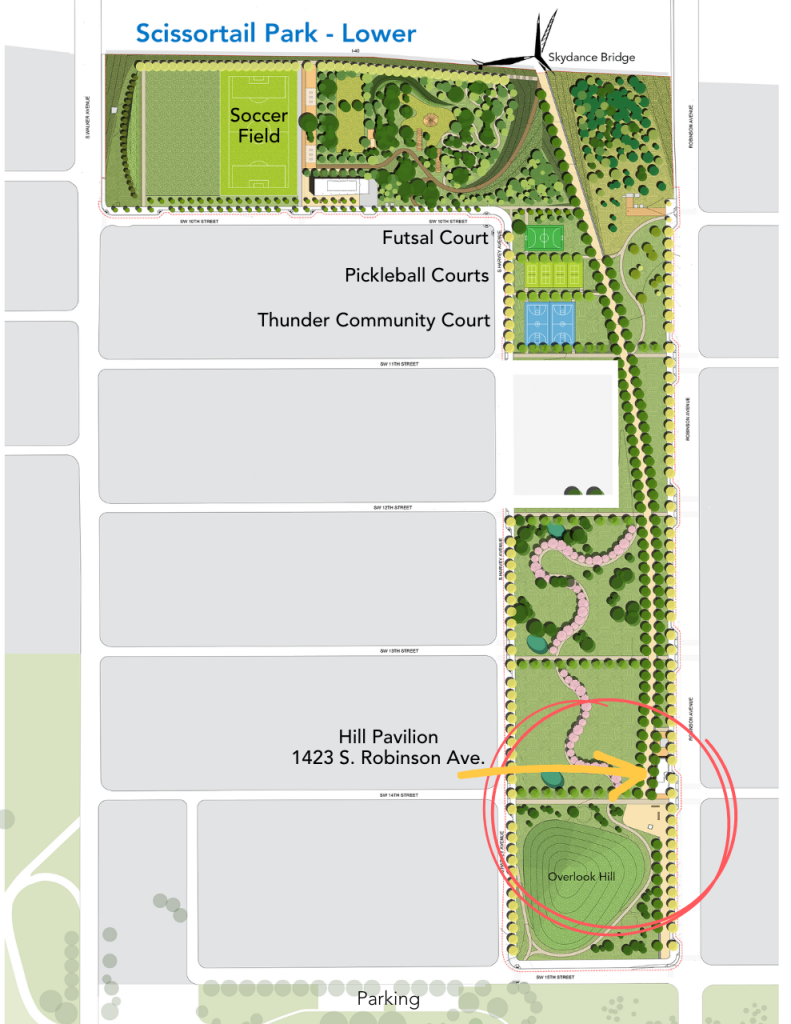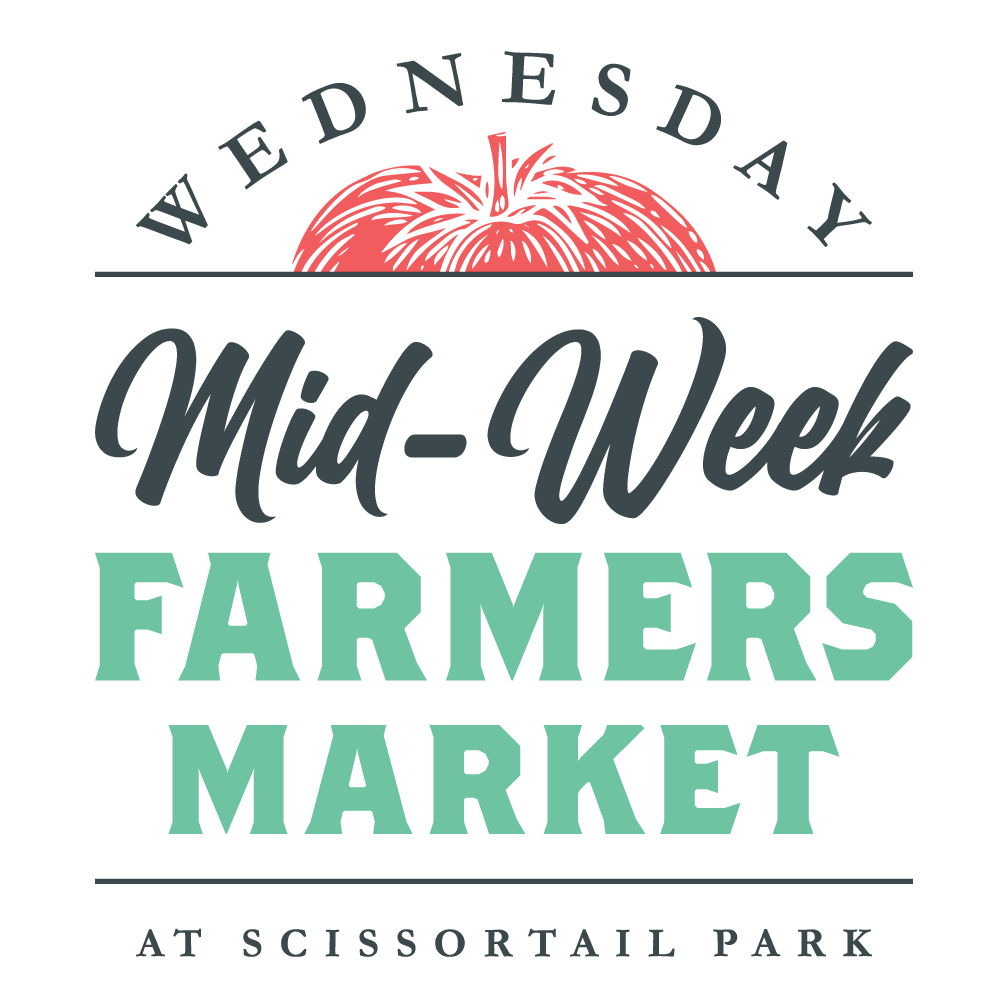 Hill Pavilion, Lower Park
1423 South Robinson Avenue