What is a Park Ranger?
Park ranger is a broad term for a career that is incredibly multi-faceted and diverse. Park rangers are responsible for protecting our state and national parks; the natural resources, ecosystems, and wildlife within them; and the people who visit them. Park rangers may serve as law enforcement officers, environmental experts, historians or a combination of the three.
What do they do?
The job duties of a park ranger may include protecting unspoiled natural resources from pollution, improving the conservation efforts of large forested areas, and managing the day-to-day operations of national or public parks like Scissortail Park.  One of their duties is to help to maintain the environmental integrity of natural resources. For example, rangers may ensure that the soil quality of river deposits remain within government standards, particularly when protected lands lie near an urban population.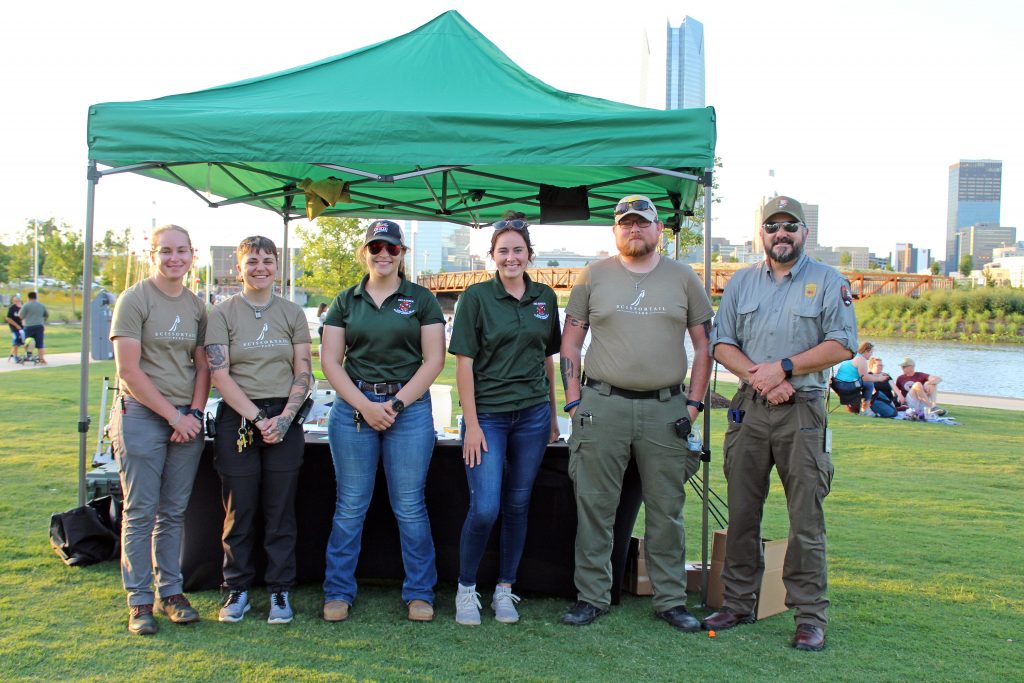 Our Rangers at Scissortail Park.
The Park Rangers here are very skilled in multiple areas. Whether they are helping a visitor find a location in the park, managing our lost and found items, pulling a dropped phone out of the lake, or putting on educational programming like "Bees and Beekeeping", "Buggin' Out", "Take Some, Leave Some", and fishing events; they are always busy. They also help with fish and lake management, keeping a close eye on our populations of sunfish and catfish.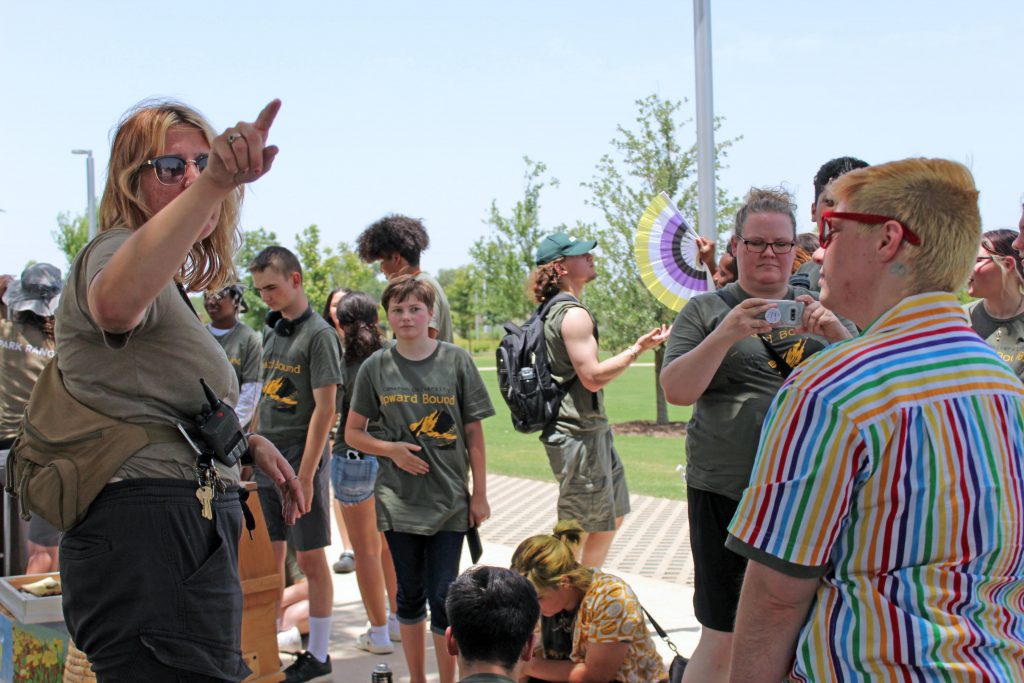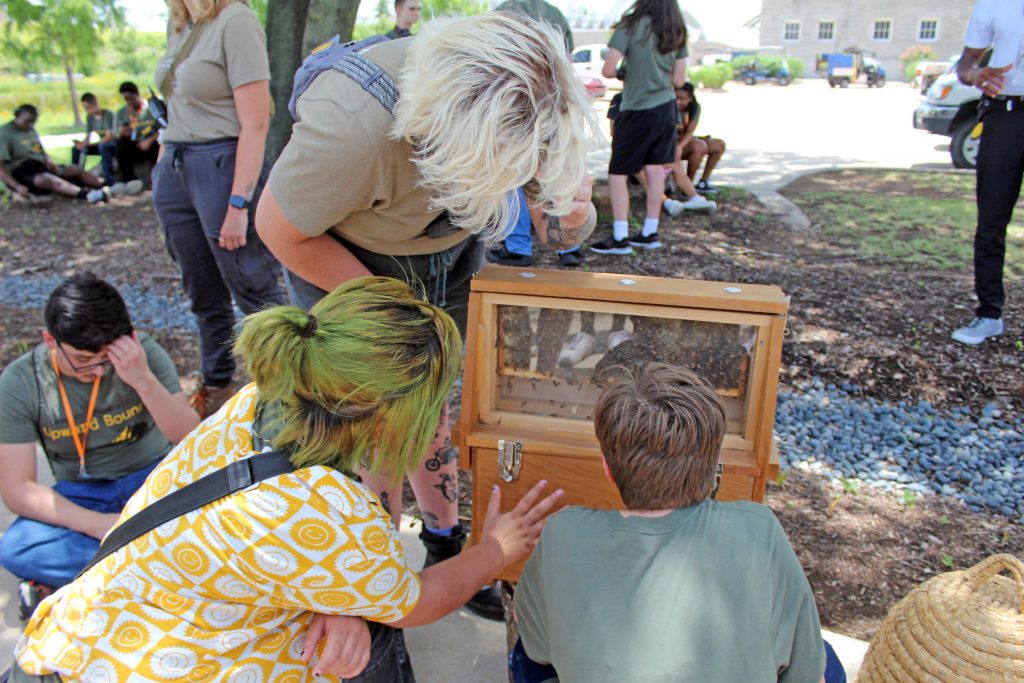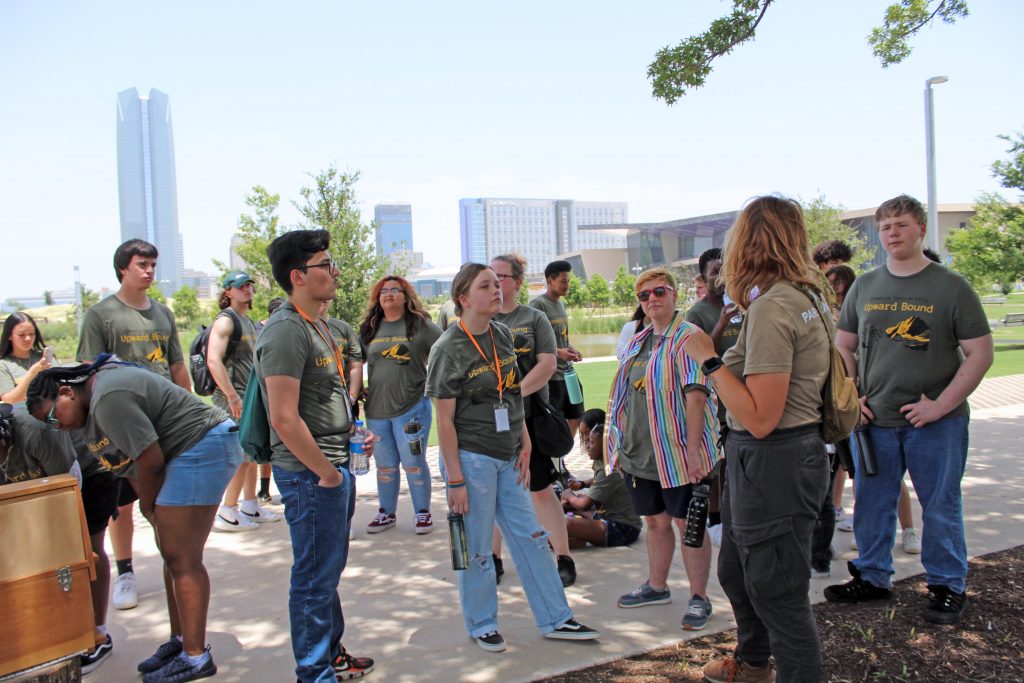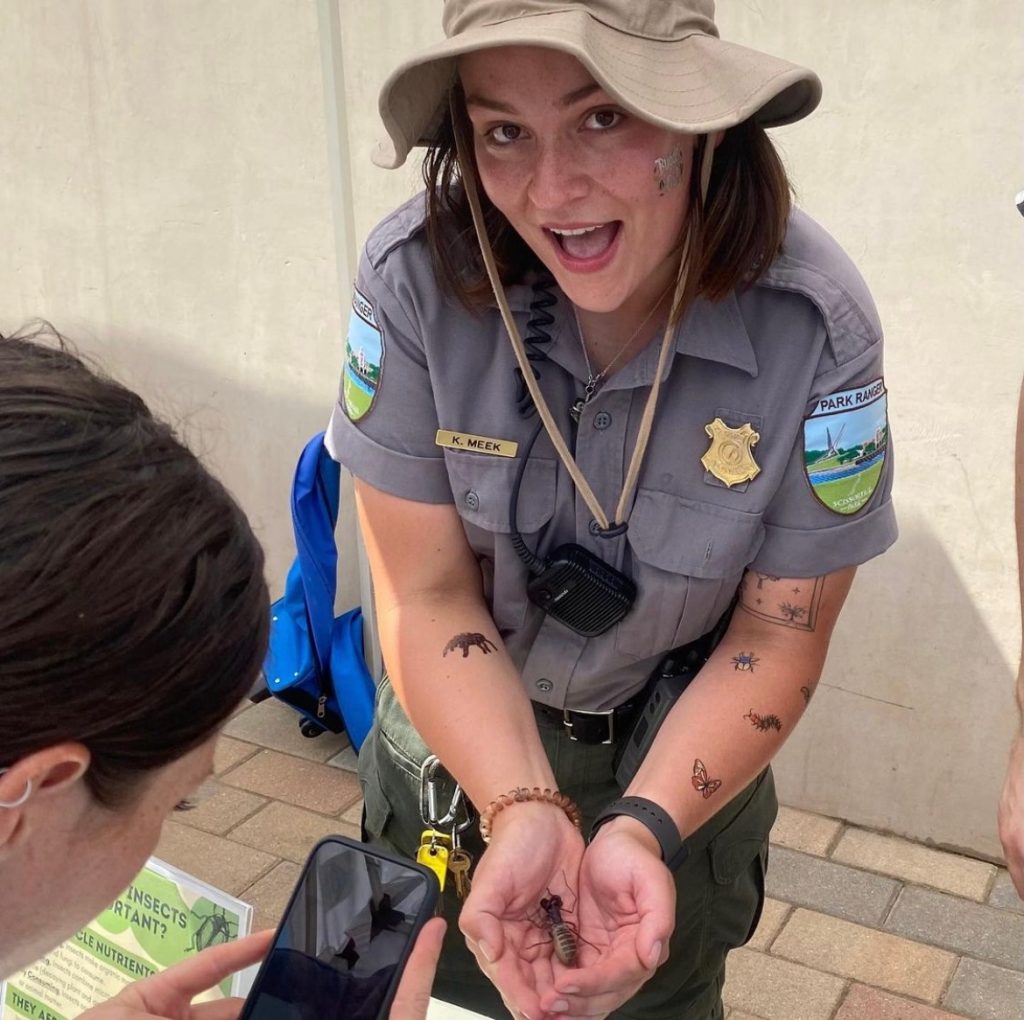 They manage wildlife in the park as well and record what bird species frequent the park and take note of nest sites. Park Rangers also are responsible for our apiary and our bee friends. Monarch tagging also falls under the Ranger duties.
They truly love helping guests learn and discover what our park has to offer. 
Additionally, the Rangers respond to incidents in the park and look out for the health and safety of all patrons.
Plus ALL of our Rangers are first aid/CPR/AED certified and help protect Scissortail Park's guests, animals, plants, and property.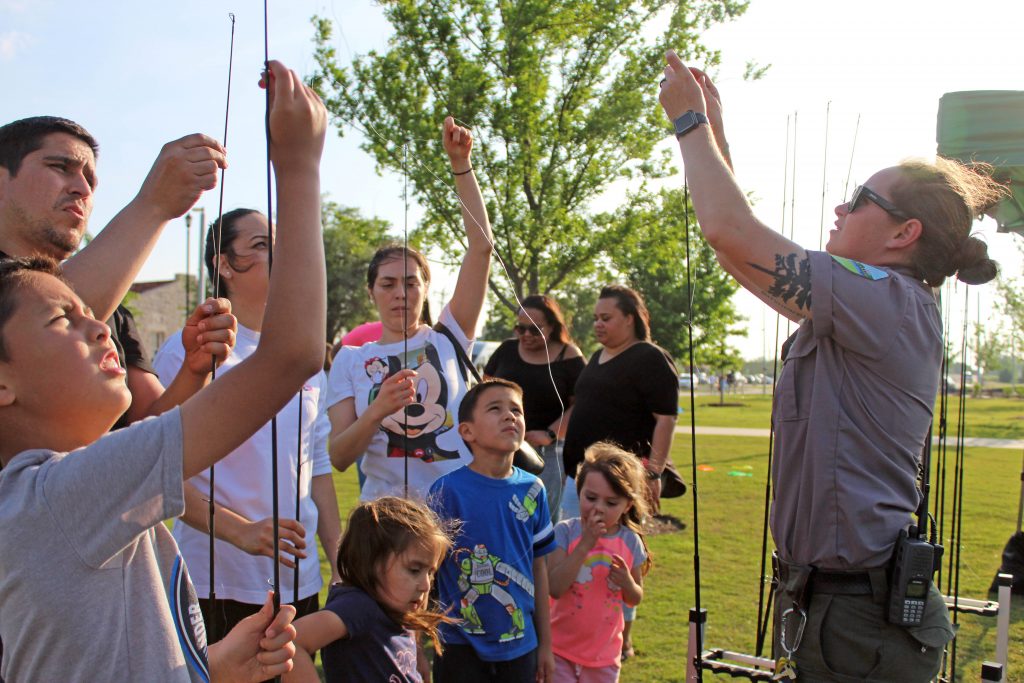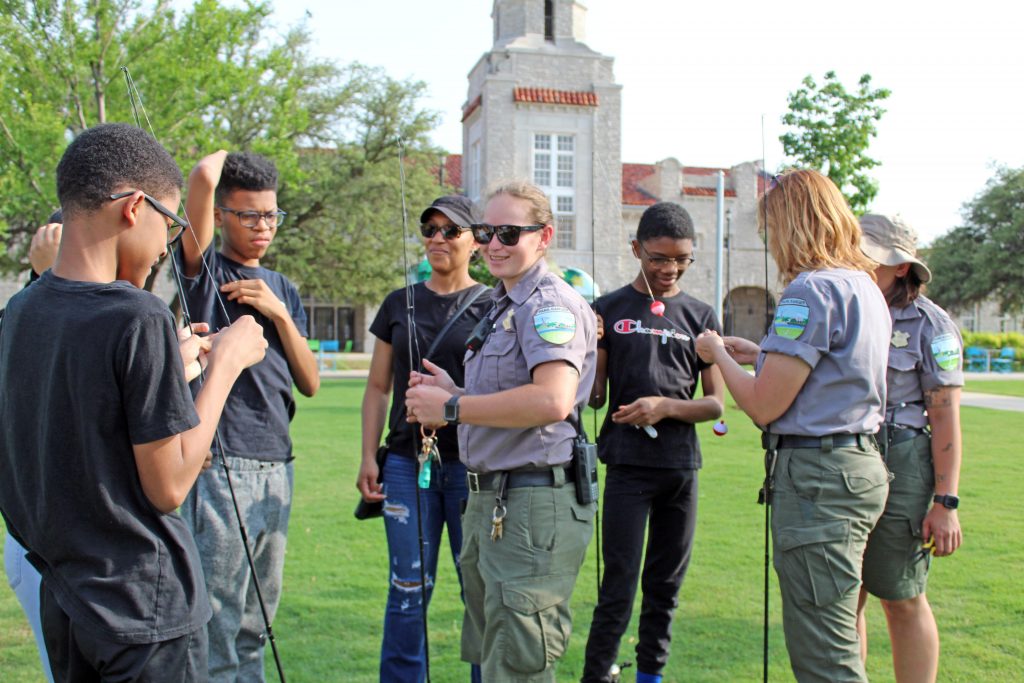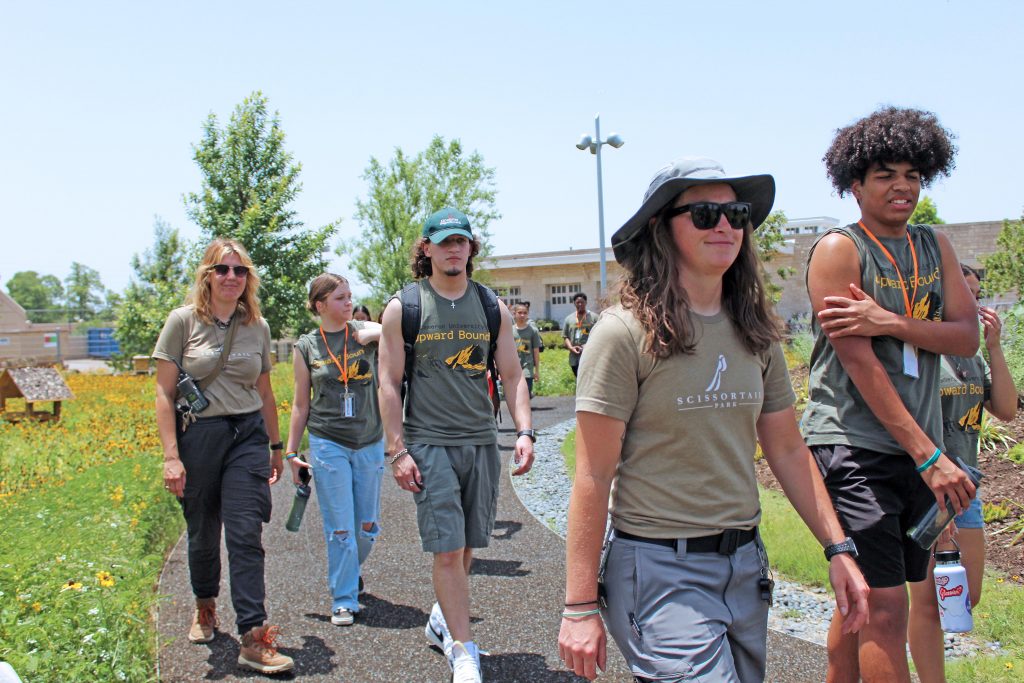 Our Park Rangers are the eyes and ears of the park – but did you know they also lead most of our guest services efforts and educational programming?
Our Park Rangers (and many other team members) are experts in beekeeping and pollination, composting, wildlife conservation, and fishing. They give park tours, lead field trips, and set up many educational events for the public.
If you are interested on Park Ranger programs check out our calendar at: https://scissortailpark.org/calendar/
Also if your school, daycare, senior home, camp or friends group would like to schedule a fieldtrip please contact Jude Dunford at: jdunford@scissortailpark.org